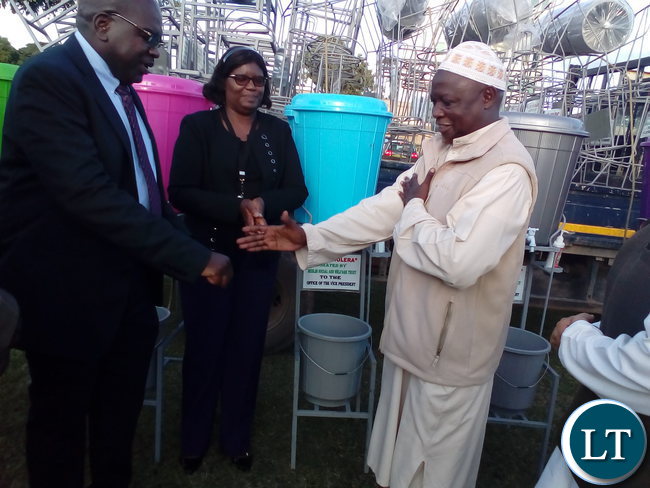 Health Minister Dr Chitalu Chilufya has called for patience from the public over demands for government to fully disclose its expenditure on the fight against Cholera.
And a local Non Governmental Organisation Zitukile Consortium says it is disappointing that government is not forthcoming with information on how much it is spending on combating Cholera.
In an interview, Dr Chilufya said government is still computing the figures on how much has been raised from all the donors to respond to the Cholera outbreak which has since claimed over 80 lives.
He explained that government controlling officers from all line ministries that form part of the Inter-Ministerial Task Force on Cholera are yet to finalise the data on all donations.
Dr Chilufya also refuted information from the Ministry of Finance which showed that K99 million has so far been released towards the fight against Cholera.
He said the figure released by the treasury might be premature adding that a full statement showing all the donations and expenditure items such as procurement of chemicals and payment of allowances to health workers.
Dr Chilufya said the public should realise that some of the donations were merely pledges and they have not yet been fulfilled.
But Zitukile Consortium Executive Director Nicholas Phiri accused the government of lacking transparency in the handling of funds meant for fighting Cholera.
Mr Phiri said his organisation has information that some of the military personnel deployed to combat the Cholera prone areas have still not been paid their allowances.