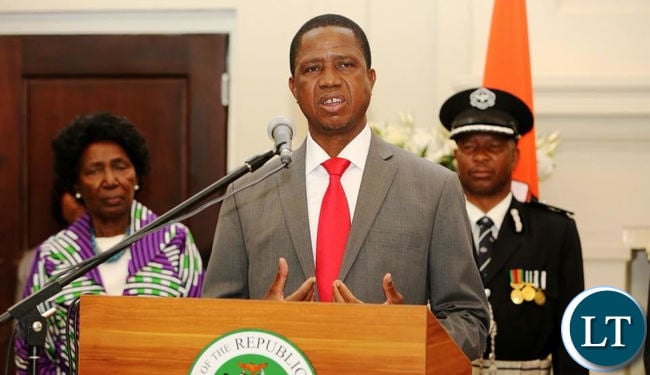 President Edgar Lungu has reminded those recently appointed to senior government positions that Zambia's are highly expectant of their positive contributions to Zambia's development.
President Lungu was speaking at State House yesterday when he swore in newly appointed senior government officials.
He reminded those appointed that he I hopeful that they will not disappoint him and the Zambian people.
Those sworn in are Richard Musukwa as Minister of Mines and Minerals development, Dr. Emmanuel Mulenga Pamu as Permanent Secretary-Budget and Economic affairs at Ministry of Finance.
Others are Andre Nkunika as Permanent Secretary-Legislative Drafting at Ministry of Justice and Mr Elias Chushi as Commissioner of Police for Luapula Province.
"To all of you, as you take up your new appointments, I wish to remind you that the nation is highly expectant of your positive contributions to our country's much needed development. It is my sincere hope that you will not disappoint me and the people of Zambia," President Lungu said.
To Hon. Musukwa; I have followed the trends in the Zambian mining industry, understood and appreciated your passion and contribution towards the development of the mining sector in our country.
"The twelve years you served with Konkola Copper Mines in Chingola and your long service as a trade unionist with the National Union of Miners and Allied Workers, gave you an insight into the many challenges faced by the mining industry," President Lungu said.
"With this appointment, I am confident that you will make significant contributions in addressing the challenges that confront the mining industry, as well as improving the welfare of our hard working miners," he said.
He added, "I am sure you are aware that our miners are expectant of Government resolving their numerous concerns. It is my sincere hope therefore, that, as you take up your new appointment you will perform not only to my expectations, but equally to that of the Zambian people in general and the miners in particular."
"To Dr. Pamu; I have gone through your Curriculum Vitae and I am happy with your credentials. Your understanding of the global economy and your rich experience at Bank of Zambia gives me the confidence that you will manage your new portfolio at the Ministry of Finance well. Your role as Permanent Secretary in charge of budget and economic affairs is very critical to our development as a nation," Mr Lungu said.
"To Mr Nkunika; It has taken me some time to appoint someone in this position and the search has been quite wide in my quest to find a suitable person. Your qualifications and vast experience of 15 years in legal matters, especially legislative drafting, gives me the confidence that your appointment is well deserved."
"To Mr Chushi; You have risen through the ranks, from constable to a Commissioner of Police within your 33 years of service. Your appointment is a clear testimony of your commitment to diligently serve the nation through maintaining law and order. I therefore, expect you to draw on your vast experience and professional skills to help my Government raise the confidence of the Zambian people in the Zambia Police Service," President Lungu stated.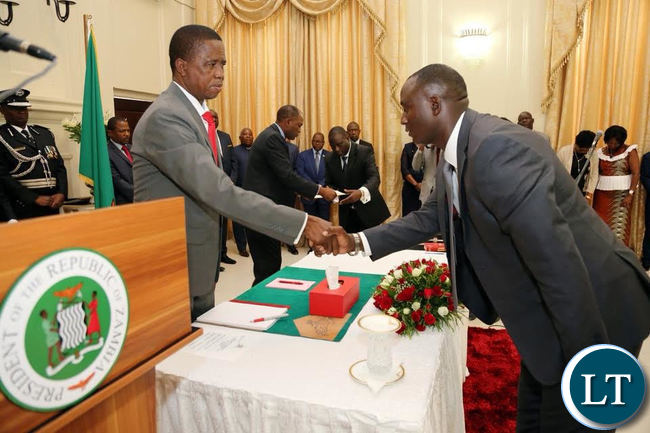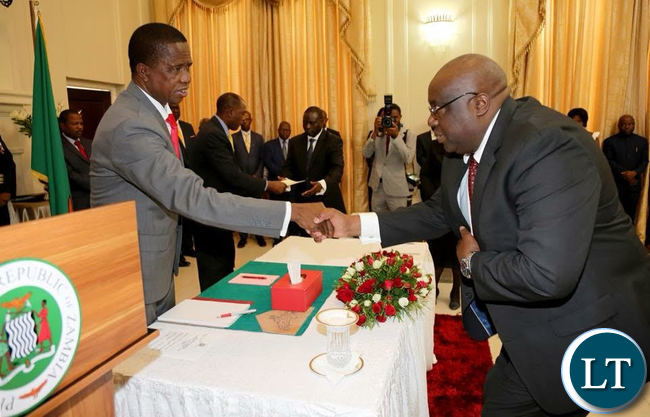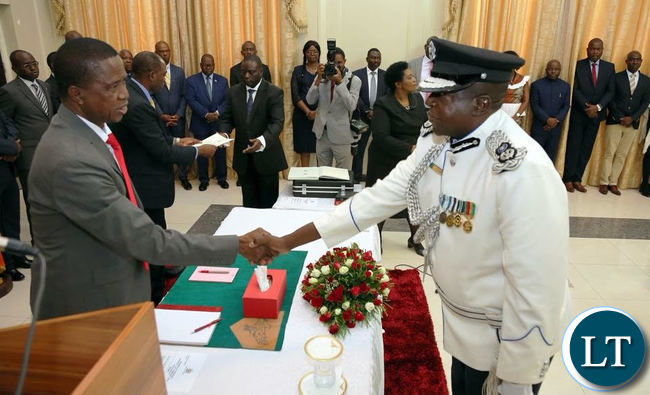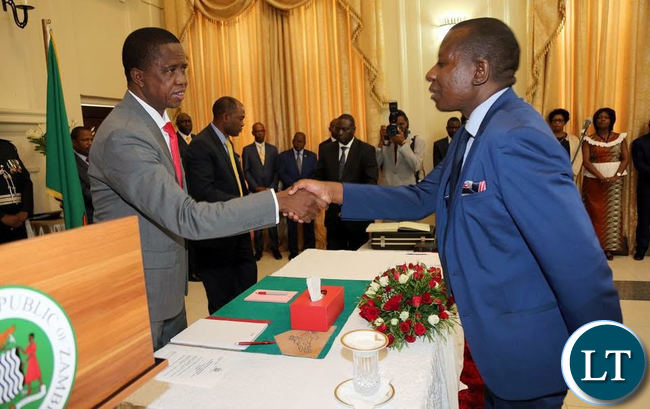 [Read 13 times, 1 reads today]