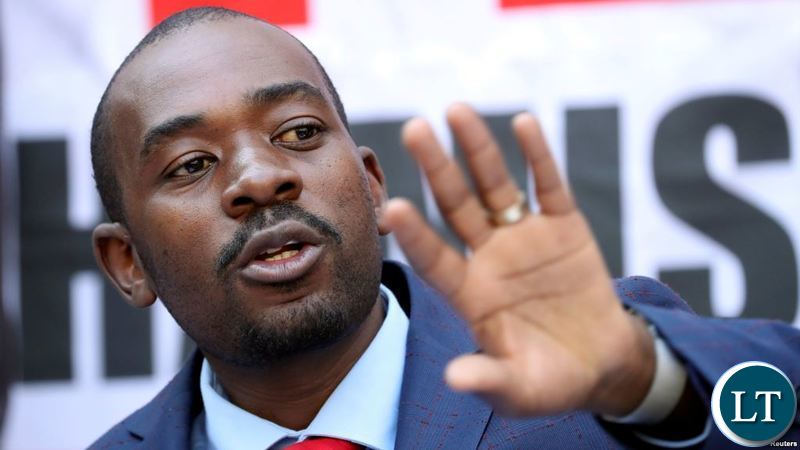 Losing MDC Alliance presidential candidate Newton Chamisa should be magnanimous enough to accept defeat, says Green Party president Peter Sinkamba.
Commenting on the just ended parliamentary and presidential elections in Zimbabwe, Mr. Sinkamba said whilst it is true that the Zimbabwe Electoral Commission (ZEC) did not address concerns raised by stakeholders with regards to the design, printing, and dispatch of ballot papers as well as not permitting meaningful observation of the production of ballot papers or testing of indelible ink, including State media and other state resources which were abused throughout the pre-election period to the advantage the ruling party, however, voters did cast their votes freely and enmass.
Mr. Sinkamba said for the first time in many years, election environment on voting day was more peaceful and open than in previous elections including the presence of international observers.
He singled out the signing of the National Peace Pledge and the Code of Conduct by the political parties as having helped reduce tension during the campaign period. He however condemned the MDC Alliance for failing to prevail over their cadres whilst votes verification was underway resulting in widespread chaos and tragic loss of 6 lives.
Mr. Sinkamba said that voters roll had improved from 2013. He however noted that urban registration lagged behind rural registration with 73% of voters in urban areas registering to vote compared to 82% in rural areas.
He said the MDC Alliance lost because less people registered to vote in urban areas where it had strong support whilst ZANU-PF won due to strong support in rural areas where more people registered to vote.
"At 98% of polling stations, all polling agents present were given an official copy of the V11 results forms, and the official results were immediately posted for all interested parties to examine. It was only at 2% of polling stations were official copies of the V11 results forms not provided to all polling agents and the official results not immediately posted. However, aggregation by independent election monitors and observers of all V11 results forms posted confirm the results which were announced by ZEC were correct," he said.
"Therefore, losing MDC Alliance presidential candidate Chamisa should just be magnanimous enough to accept defeat. It will be more honourable of him if he accepts the invitation extended to him by the president-elect Mnangagwa to work together in the interest of the nation," he said.
[Read 73 times, 2 reads today]