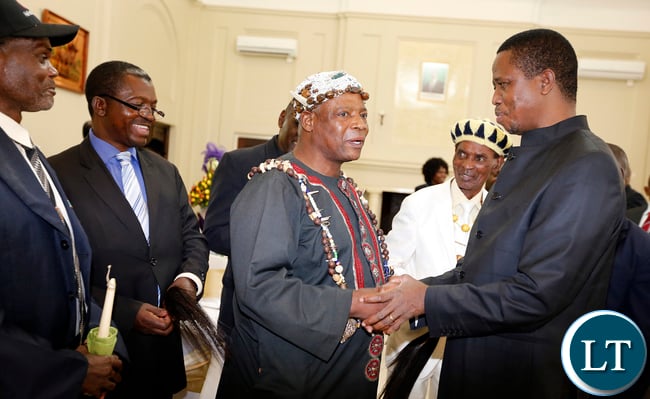 Senior Chief Mushili of the Lamba speaking people of Masaiti district on the Copperbelt province has with immediate effect banned the sale of land in his chiefdom.
In a statement made available to ZANIS in Ndola, the senior chief stated that he has with immediate effect banned the sale of traditional and village land in his chiefdom until further notice.
He said as far as he is concerned any sale or dealings in traditional and village land during the ban will be declared null and void and will attract prosecution.
The chief has since directed that anyone who will be found selling traditional or village land during the ban without direct consent from him will be held responsible for crime.
He said it is unfortunate that unscrupulous people are taking advantage of his illness and selling land thereby displacing the local people.
The senior chief has since written to the Provincial and District Chiefs and Traditional Affairs offices as well as the Office of the District Commissioner and the Local Authority informing them of his directive.
[Read 206 times, 1 reads today]