Rural fuel prices slashed
Time Posted: September 19, 2010 5:47 pm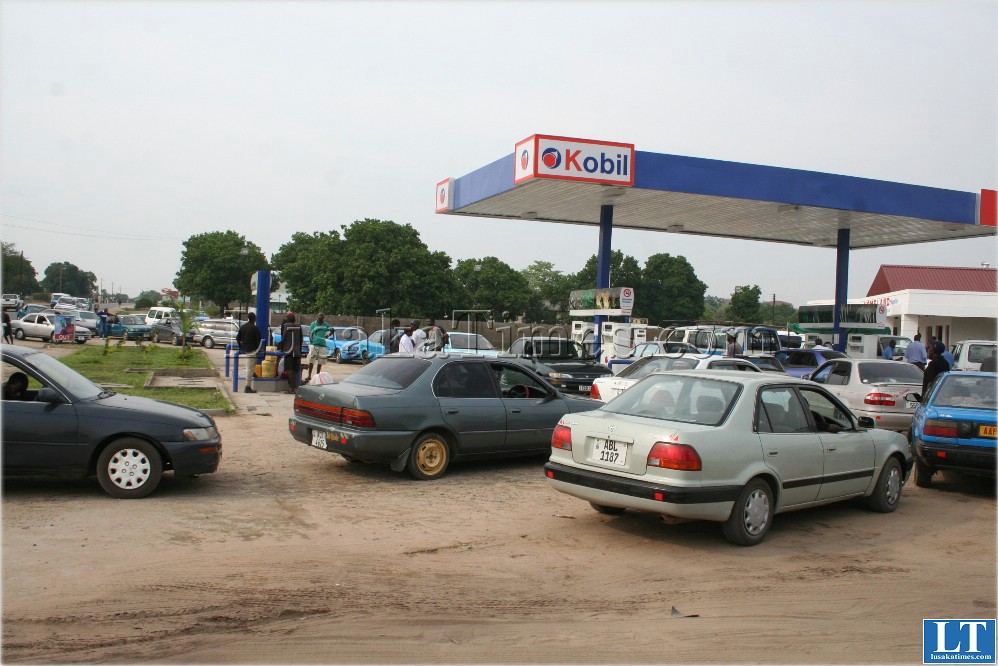 THE Energy Regulation Board (ERB) has with immediate effect started implementing Uniform Petroleum Pricing (UPP) for diesel, petrol and kerosene, a policy that has seen fuel prices in rural areas being reduced.
And Energy Minister Kenneth Kaonga has said that the UPP, which will be implemented on cross-subsidisation, will contribute to stimulating economic development and raise the standards of living in rural areas.
At a press briefing held at the ERB offices in Lusaka yesterday, board vice chairperson Ida Nkhoma said the uniform pump prices are K7,639 for petrol, K6,999 for diesel and K5,008 for kerosene per litre.
Ms Nkhoma said the uniform petroleum prices will relate to petrol, diesel and kerosene only.
She said in light of this change, the cost Plus Pricing Model will continue to be used to determine the wholesale prices of refined petroleum products, while UPP will be applied on pump prices in order to cushion the rural and outlying areas against high fuel prices.
"The ERB will ensure that these changes are strictly adhered to by all retailers of petroleum products with immediate effect," Ms Nkhoma said.
At a separate press briefing at his office in Lusaka yesterday, Mr Konga said that in order to cater for differences in the cost of delivering fuel between urban and rural areas, the UPP mechanism will spread additional costs of delivering fuel to rural areas among all fuel consumers.
"Government desires to ensure that rural areas have access to reliable and affordable petroleum products. As a result stimulation of economic development will rise in these areas and people's standards of living will improve," he said.
Mr Konga said consumers of petrol, diesel and kerosene closer to Indeni Oil Refinery in Ndola will pay slightly more than they did in the past so that rural consumers of petroleum products could reap from the benefits of uniform pricing.
He said this is the same principle that Zesco has been using for the pricing of electricity for consumers at different locations from power generation stations.
Mr Konga said high levels of poverty in rural areas prompted Government to implement the UPP.
He hopes that lower fuel prices in these areas will spur more economic activities among rural farmers, mining companies and cottage industries that have been negatively affected by the high fuel prices because of their being far from oil refinery.
Government expects that farmers in rural areas will cultivate more land and contribute to food security.
Mr Konga said the cost of fuel is influenced to a large extent by the distance from the refinery in Ndola to the point of consumption; hence pump prices varying across the country. This has deprived rural areas of the much-needed investment.
The minister said that to address this, the new National Energy Policy adopted by Government in 2008 to improve petroleum pricing in rural areas seeks to address the matter by setting up an incentive mechanism to mitigate high fuel prices in remote areas.
Mr Konga said the implementation of uniform petroleum pricing was a long sought national aspiration because other stakeholders have also emphasised the need for the National Energy Policy to address the issue.
He said oil marketing companies (OMCs) have been
consulted on how to implement the UPP to benefit the country, and expects all fuel consumers to support the noble programme.
Mr Konga said his ministry will address any teething problems that may occur during the early days of UPP implementation.
The current fuel prices for Kasama, which is the furthest point from the refinery, are K8,390 for petrol, K7, 639 for diesel and K5, 598 for kerosene.
In Ndola, which is closest to the refinery, the current prices are K7, 461 for petrol, K6,786 for diesel and K 4,798 for kerosene.
Consumers in Lusaka have been paying K 7,573 for petrol, K6, 898 for diesel and K4,893 for kerosene.
All consumers will now pay K7, 639 for petrol, K6, 999 for diesel and K5, 008 for kerosene per litre.