Lombanya commends Japan for its assistance to Zambia
Time Posted: September 1, 2011 4:54 am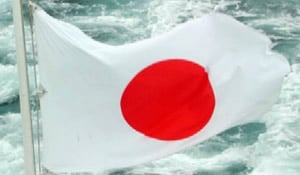 Copperbelt Province Permanent Secretary Villie Lombanya has commended the Japanese government for its continued assistance to Zambia.
Mr. Lombanya said it is commendable for the Japanese government and its people to continue assisting the country despite having experienced a major disaster early this year.
" I am happy that the Japanese government was able to release US$27 million United States dollars which went towards the rehabilitation of roads in Ndola and Kitwe, " he said.
ZANIS reports from Ndola the Permanent Secretary saying this, yesterday, when Japanese Ambassador to Zambia Ekio Egawa paid a courtesy call on him at his office.
Mr. Lombanya said Zambia will remain indebted to Japan as the country has received assistance in many areas. He described Japan as an all whether friend that has been aiding Zambia since independence.
Mr. Lombanya also expressed optimism that the country will continue enjoying a warm relationship with Japan even after elections are held.
He attributed the economic successes overtime the country has enjoyed to the support the Japanese
government was offering.
Mr. Lombanya reaffirmed the country's commitment to implementing economic programmes such the Sixth National Development Plan and Vision 2030 of Zambia attaining middle income country status.
" As the country continues to receive foreign direct investment from partners such as Japan, Zambia will realize its full economic potential, " he said.
And speaking earlier Japanese Ambassador Akio Egawa said Japan appreciates Zambia's domestic stable and sound democracy. He said the country has contributed greatly to the stability of the region.
" Japan also values Zambia's economic success and growth resulting from government's effort in managing and implementing good economic policies, " he said.
He said as such his government commends the country for this outstanding performance.
Mr. Egawa said the government of Japan remains committed to supporting Zambia's economic and social development.
He cited the construction of a re-manufacturing plant by HITACHI as a sign of Japanese investment into Zambia which will be catering for spare parts, maintenance and repairs of heavy duty mining equipment.
Mr. Egawa expressed happiness at the progress been made on the road rehabilitation works in Ndola and Kitwe. He said his country was working in a number of areas which it will continue supporting.
He also informed the Permanent Secretary that the country was on a steady recovery path from the tsunami which the country early this year experienced.
ZANIS