Zambia exporting maize at a loss- ZCF
Time Posted: May 8, 2012 8:40 am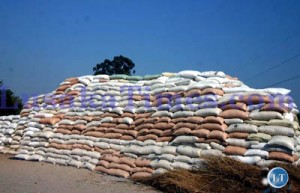 The Zambia Cooperatives Federation (ZCF) has observed that the Zambian government has continued to subsidize maize exports within the SADC region.
ZCF Director General James Chirwa says the country has been exporting maize at a loss despite the country having to incur high production costs.
Mr. Chirwa notes that with last year's maize floor price of maize pegged at K65,000, FRA was spending about US$ 260 per tonne of maize.
He adds that FRA has however been selling the maize to other countries within the region at a cost of not more than US $170 per tonne.
Mr. Chirwa has since reminded the government that Zambia is not that rich to be exporting maize at a loss and has since called on the government to work towards reducing the prices of the farming inputs.
Mr. Chirwa notes that this will help the country begin to sell the maize profitably.
Last week, the FRA announced that it had signed a contract with a Zimbabwean company to export 300, 000 metric tones of maize at a price of US$ 42.2 million.