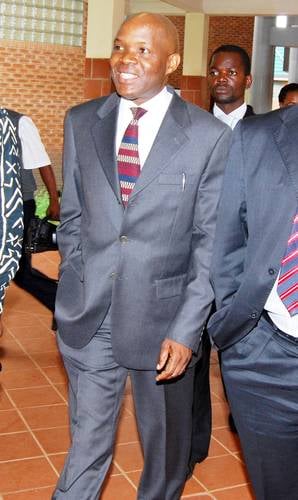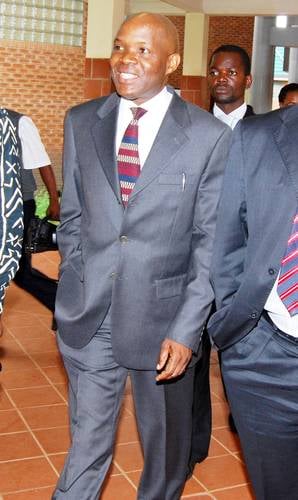 Post Editor-in-Chief Fred Mmembe has been sentenced to four months imprisonment with hard labour after being found guilty of contempt of court together with the Post Newspapers by a Lusaka magistrate court.
Mr M'membe has also been sentenced to four months simple imprisonment on behalf of the Post Newspapers, after Magistrate David Simusamba set free Post Human Resources Director Rueben Phiri was standing in for the Newspaper.
Passing sentence this morning, Magistrate Simusamba said Phiri could not be the right person to suffer for the Post. He said the sentences will run concurrently meaning Mr M'membe will only serve a four months jail term.
Mr M'membe's defence attorney Mr George Chisanga commented: "It's really a dark day for press freedom in Zambia."
The contempt case arose from an article authored by US-based Zambian law Professor Muna Ndulo titled: 'The Chansa Kabwela case: A Comedy of Errors', and published in the paper on August 27, 2009.
Magistrate Simusamba said he jailed Mr M'membe to "reform" and deter would-be offenders. He declined to give Mr M'membe an option of a fine.
Although Mr M'membe had contended in his defence that he was on study leave at the time the article was published, Mr Simusamba said the editor had the capacity to issue instructions or grant authority from anywhere using technology.
Mr M'membe's defence attorney Mr George Chisanga commented: "It's really a dark day for press freedom in Zambia."
"I just want to say that we understand what is going on. We fully know what is going on and we are ready for it," said Mr M'membe.
Mr M'membe lawyers Remmy Mainza and George Chisanga have applied for bail pending appeal after filing a notice of appeal yesterday in the High Court.
M'membe, clad in a checked blue shirt and jeans, was led to prison by warders immediately after the sentencing. Mr M'membe is detained in police custody pending the outcome of his bail application.
The Committee to Protect Journalists (CPJ) Africa Program Coordinator Mr Tom Rhodes said: "Fred M'membe's conviction appears to be part of the ongoing harassment against The Post since President Rupiah Banda came into office in 2008."
"This undermines Zambia's democratic credentials and we call on the administration to drop all legal proceedings against The Post," stated Mr Rhodes.