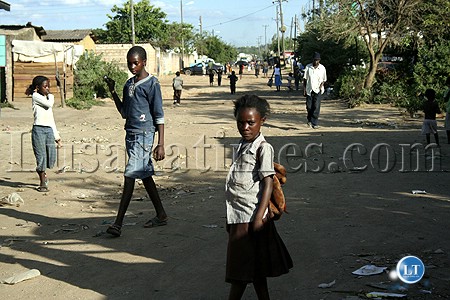 There have been calls for urgent intervaention in the way defilement cases are being handled in the country.
This comes in the wake of Home Affairs deputy minister Stephen Kampyongo's revelation in Parliament that over 6000 girls have been defiled in the last three years.
Media Network on Childs Rights,Executive Director Henry Kabwe said there was need to sensitise Zambians more as defilement cases do not seemed to be reducing.He said the future of Zambia was looking bleak as the production of the future leaders was being affected by the high numbers of defilement cases being recorded.
Mr.Kabwe said that despite sensitizing people on certain traditional practices, it was unbelievable that they were still being practiced.
He said early marriages and early exposure to sexual practices were some of the practices that seriously needed to be addressed.
"These traditional practices that we are still practicing in the country are the contributing factor to the ever increasing number of child defilement cases. You find a young girl as young as 15 years old is being married off. Not only that you find that before being married off they are exposed to sexual practices." he said.
He said that it was the duty of the parents to realize that they had a responsibility to help their children know their privileges and empower them.
Mr Kabwe was concerned about children having access to bars hence an opportunity for child trafficking.
Meanwhile Human Rights Commission (HRC) has said that a new research should be conducted on why child defilement is not reducing.HRC public relations officer, Samuel Kansakha said that despite sensitizing people on child defilement, the practice was not reducing.He attributed culture, early marriages and traditional healers as some of the causes to increasing numbers of defilement cases.
[Read 78 times, 1 reads today]