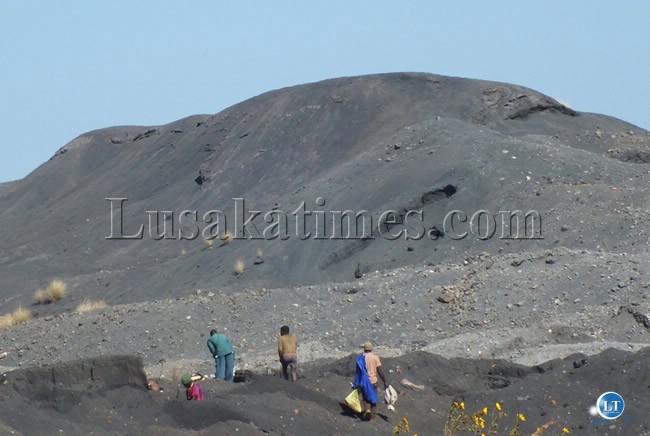 Kabwe has again made it on the list of the 2013 report of the world's worst polluted places.
The report says the high level of lead contamination now affects more than 300,000 Kabwe residents, mostly children.
The Blacksmith Institute and Green Cross Switzerland have published the 2013 report of the Top Ten Toxic Threats: Clean up, Progress and Ongoing Challenges.
The report presents a new list of the top ten polluted places and provides updates on sites previously published by Blacksmith and Green Cross.
A range of pollution sources and contaminants are cited, including hexavalent chromium from tanneries and heavy metals released from smelting operations.
The report estimates that sites like those listed in the top ten pose a health risk to more than 200 million people in low- and medium-income countries.
"In this year's report, we cite some of the most polluted places we've encountered. But it is important to point out that the problem is really much larger than these ten sites," says Richard Fuller, president of Blacksmith Institute. "We estimate that the health of more than 200 million people is at risk from pollution in the developing world."
A 2006 health study discovered that, on average, children's blood lead levels in Kabwe exceeded the recommended levels by five to ten times.
This was the result of contamination from lead mining in the area.
In 1902, rich deposits of lead were discovered, leading mining and smelting operations to run almost continuously for over 90 years without the government adequately addressing the potential dangers of lead.
Smelting was largely unregulated throughout the 20th century in Kabwe, and these smelters released heavy metals in the form of dust particles, which settled on the ground in the surrounding areas.
While the mine is currently closed, artisanal activity at tailings piles continues.  
The current CDC recommended level of lead in children's blood is 5 ug/dL and levels in excess of 120 ug/dL can potentially be fatal.
In some neighborhoods in Kabwe, blood concentrations of 200 ug/dL or more were recorded in children, and records show average blood levels of children tested ranged between 50 and 100 ug/dL.
Children who play in the soil and young artisanal miners in the area are most at risk.
The Zambian government has made significant progress in dealing with the issue, particularly through a World Bank and Nordic Development Fund USD 26 million remediation program from 2003 to 2011.
Despite these efforts, the site still poses an acute health risk.
The World's Worst Polluted Places in 2013 (unranked)
Agbogbloshie, Ghana
Chernobyl*, Ukraine
Citarum River, Indonesia
Dzershinsk*, Russia
Hazaribagh, Bangladesh
Kabwe*, Zambia
Kalimantan, Indonesia
Matanza Riachuelo, Argentina
Niger River Delta, Nigeria
Norilsk*, Russia