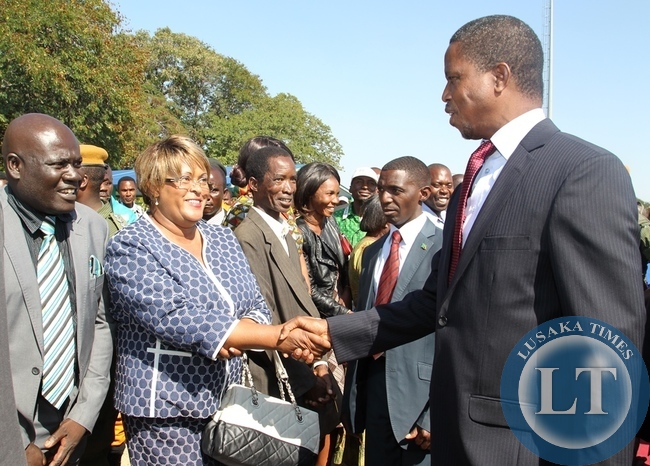 FORMER Southern Province Permanent Secretary, Gladys Kristafor who was arrested for alleged abuse of authority of office and failure to follow procurement procedures has appeared in court for trial before Livingstone magistrate Andrew Kasongo.
It is alleged that Kristafor 54, of plot number 4424 /199 Highlands area in Livingstone authorised the release of K997, 600 for the purchase of two second hand rehabilitated graders, for the Rural Roads Unit in Livingstone without seeking treasury authority.
This happened in Livingstone, between January 1, 2011 and December 31, 2011, when she was serving as Southern Province Permanent Secretary in the Movement for Multi Party Democracy (MMD).
Testifying in the same case, Ministry of Finance budget Analyst Lazarus Mwelwa 41, of Lusaka's Chamba Valley area told court that the controlling officer was supposed to seek authority from the Secretary to the Treasury before procuring the second hand rehabilitated graders.
Mwelwa explained that the procurement of graders was not budgeted for and that it was not included in the yellow book.
He told court that the funds released were for the rural roads rehabilitation and not for the purchase of the graders.
And during cross examination, defense lawyer Adrian Nkausu argued that it was not wrong for his client to procure graders which were supposed to be used for progressing works on the rural roads project which had stalled due to the breakdown of the graders.
Nkausu also asked whether there was no provision in the budget for emergencies such as the repair of broken down equipment.
In a statement, Anti-Corruption Public Relations officer Timothy Moono explained that Mrs. Kristafor in the first count charged with one count of wilful failure to comply with any law of applicable procedure or guidelines relating to procurement and tendering of contracts contrary to section 33(2) (b) of the Anti-Corruption Act number 38 of 2010 and in the second count, she is charged with abuse of authority of office contrary to section 99 (1) of the penal code chapter 87 of the laws of Zambia.
[Read 16 times, 1 reads today]