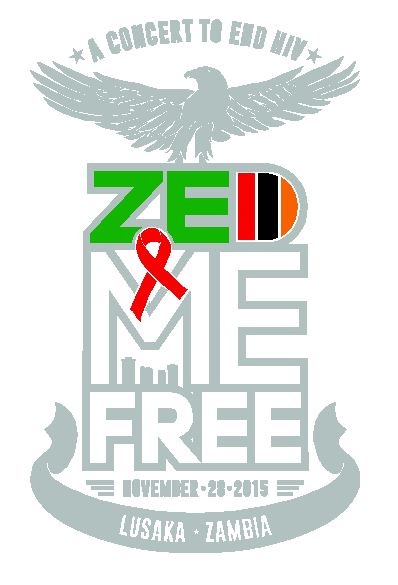 'Zed Me Free' Concert to End HIV—Nov 28th—Lusaka Showgrounds
On Saturday the 28th November 2015 at 13h00, the Muchimba Music Foundation in association with AIDS Healthcare Foundation will be presenting Zed Me Free, A Concert to End HIV! This spectacular show, with Headline Act, Thomas Buttenschøn, will be featuring some of Africa's top talent including Macky 2, Mampi, Afunka, Chef 187 and B Flow to name a few.
All you have to do to participate in this event, is to get tested for HIV, and even this has been MADE simpler as there will be testing "roadshows" every weekend leading up to the main event. The first testing roadshow takes place on Saturday the 7th November at Kalingalinga, followed by one at Matero on the 14th November and finally at Chawama on the 21st November.
The roadshows themselves will be an event, with DJ's spinning music and some of the artists from the show event stopping by to meet fans. So come on by, get tested, get condoms, get the t-shirt and get access to Zed Me Free, A Concert to End HIV!