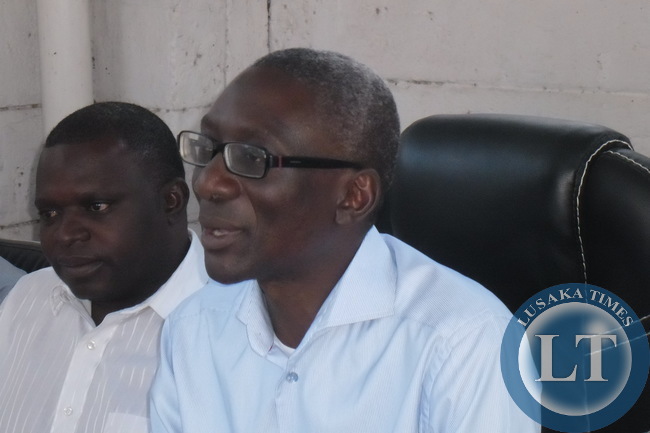 NAREP President Elias Chipimo says he cannot rule out possibilities of himself running for a seat as a Member of Parliament in 2016.
Mr. Chipimo who recently announced that NAREP will not the 2016 presidential elections said he may consider running for MP.
He however could not disclose the constituency he would like to stand for.
Mr. Chipimo said the focus for the party is to win at least three parliamentary seats before fielding in a presidential candidate in 2021.
He also ruled out any possibilities of NAREP merging with the PF.
Mr. Chipimo says he has no plans of joining the Patriotic Front or merging with any other party but said NAREP is open to discussions with any party that wants to advance the agenda of the country.
'We intend to field a candidate in 2021 and during this time we are going to make sure that our theme for 2016 is well understood,' Mr. Chipimo said.
He added, 'We want NAREP to be in Parliament in 2016, at the moment my focus is how we can win at least three seats or more and I am also not ruling out or ruling the possibilities of myself standing as a Member of Parliament.'
[Read 26 times, 1 reads today]