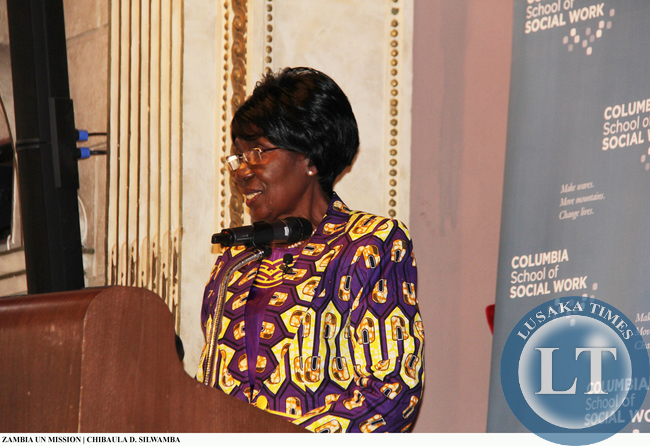 Vice President Inonge Wina has arrived in California, United States of America for a series of meetings on women empowerment and promotion of integrated high way markets.
During her five days official engagement in the U.S, the Vice President will also meet members of the Chambers of Commerce to deliberate on accessing philanthropic and commercial funding for investment projects.
ZNBC's Kennedy Bwalya reports that Mrs Wina who arrived at Los Angeles international Airport around 23:00 hours Zambian time, is accompanied by her Senior Private Secretary, Ambassador Sheila Siwela.
The Vice President is today scheduled to attend a service at Holman United Methodist Church where she will address the congregation, with a focus on empowerment for the underprivileged.
Mrs Wina will later address a forum on Jubilee Market development.
On Monday, the Vice President will visit Santa Monica College where she will make presentations before being interviewed by the Institution's Media Program Department.
Mrs Wina also has a meeting at the Ronald Reagan Foundation at the Ronald Reagan Presidential Library.
The Foundation promotes President Reagan's legacy on Individual Liberty, economic opportunity, global democracy and national pride.
The Vice President will On Wednesday also grace a forum on Jubilee Markets organised by the Los Angeles Economic Development Corporation and the World Trade Centre.
Zambia's Deputy Ambassador to the U.S Joe Chilaizya, who received the Vice President on arrival, is in Los Angeles coordinating the meetings.
[Read 32 times, 1 reads today]