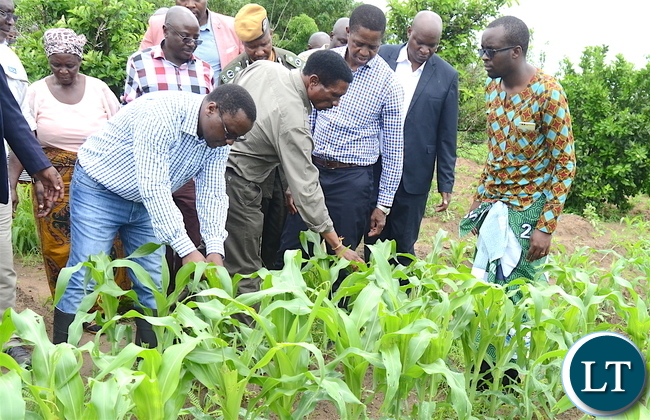 CAUTIONARY ON SAFE USE AND DISPOSAL OF CHEMICALS TO CONTROL ARMY WORMS
The Zambia Environmental Management Agency (ZEMA) reaffirms Governments' commitment to control army worms destroying maize fields in some parts of the country. Government has procured chemicals to control the army worms in order to secure food security in the country.
The Agency would like to inform the public that Section 65 (3) (b) of the Environmental Management Act (EMA) No. 12 of 2011 mandates ZEMA to control the sale, distribution, import, export, manufacturing, change of composition or dealing in any manner of Pesticide or Toxic Substances.
The Environmental Management (Licensing) Regulation Statutory Instrument (SI) No. 112 of 2013 further requires a person handling or using a pesticide or toxic substance to use Personal Protective Equipment. In addition, a pesticide or toxic substance must be disposed of in accordance with legal requirements and conditions.
ZEMA therefore, takes this opportunity to remind all agro-chemicals companies and any other persons dealing in Pesticides to sell only registered chemicals. Farmers are advised to safeguard human health and the environment by using personal protective clothing when handling Pesticides.
ZEMA takes this opportunity to thank the general public for their support in promoting sustainable environmental management. The Agency remains committed to providing technical support and guidance in curbing this national problem and other environmental issues in Zambia.
Issued by:
Irene G. Lungu Chipili
Principal Information and Communication Officer
Zambia Environmental Management Agency
[Read 163 times, 1 reads today]