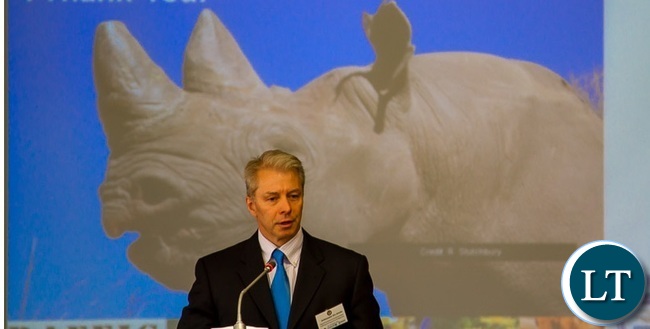 The United States government has increased its budgetary allocation to Zambia's health sector by 20 Million U.S dollars this year.
The financial support has risen from 395 million dollars last year to 415 million dollars this year.
United States Ambassador to Zambia Eric Schultz says Zambia is the only country in the world which has seen a sharp increase in its budgetary allocation towards the fight against HIV and AIDS.
Ambassador Schultz says the American commitment towards the fight against HIV in Zambia since 2004 has now shot to Three billion dollars.
Speaking when he toured the Arthur Davison Children's Hospital in Ndola this morning, the American envoy disclosed that the allocation to the Zambian health sector is expected to rise beyond 415 million dollars next year.
Ambassador Schultz added that the American government's bilateral help to Zambia's health sector is aimed at helping the country reach a level where 90 percent of its citizens know their HIV status.
He revealed that due to the American intervention in the fight against HIV and AIDS, over 700 thousand Zambians are now on anti-retro viral treatment.
And speaking when the American envoy called on him, Copperbelt Minister Bowman Lusambo said Zambians have benefited from the American investment in the health sector.
Mr Lusambo said the cooperation between Zambia and the USA has been strengthened in many areas.
The American envoy is in Ndola to tour various American funded development projects in the health and sports sectors.