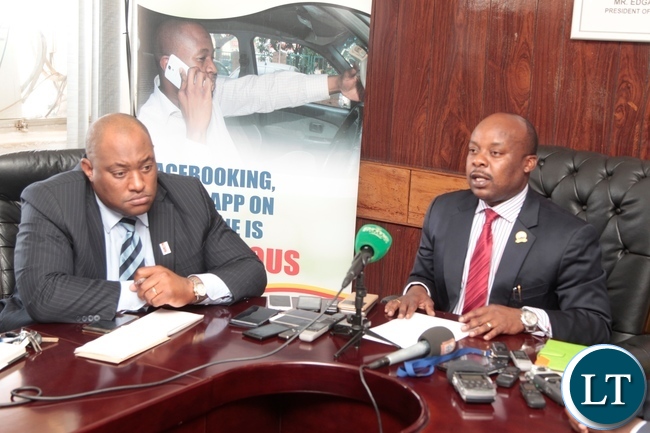 The Road Transport and Safety Agency has suspended the road service licence for Kapena Bus Company for violating the conditions upon which the operator's licence was granted.
In a letter dated 2nd June 2017, RTSA Director and Chief Executive Officer, Mr. Zindaba Soko has stated that findings from the investigations into the Luangwa accident involving a Kapena bus registration number ABP 6303 have proved that the operator neglected or failed to ensure that the bus in question was fit to be used to carry passengers after the change of the brakes was done and thereby occasioned danger to the travelling public.
It has also been established that the driver and the operator defied the provisions of the Statutory Instrument (SI) No. 76 of 2016 which restricts the movement of Public Service Vehicles (PSV) at night.
The Agency has given Kapena Bus Company 24 hours to cease operations and thereafter none of their buses shall be expected to be on the road.
The RSL will only be restored subject to the operator meeting the conditions that the Agency has set to address the findings from the accident investigations.
On the 23rd May 2017, a motor vehicle Scania Marcopolo Bus registration number ABP 6303 operating under a road service licence No. 163140 was involved in an accident were 17 people died and several injured at around 21:00 hours few kilometers before the Luangwa Bridge.
Accident investigations conducted by the RTSA have established that the accident was caused following the re-adjustment of the brakes by the bus crew as the bus was reported to be brake binding. The findings from the preliminary investigations also indicate that the bus crew were seen under the bus possibly re-adjusting the brakes so as to minimise brake binding.
[Read 47 times, 1 reads today]