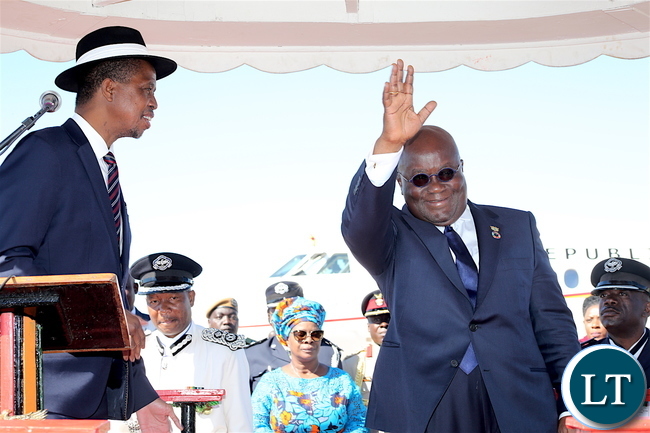 President Edgar Lungu has said that the Road Transport and Safety Agency -RTSA is not as corrupt as people would want others to believe. President Lungu said that the agency has put in place measures to rid itself of such vices. The President noted that that the ZAMTIS system has made it easy for the agency to operate effectively.
Speaking when he and his Ghanaian counterpart Nana Akufo-Addo toured stands at the ongoing Zambia International Trade Fair in Ndola this morning, President Lungu said the country should appreciate innovative ideas which government is bringing because they are aimed at improving service delivery.
The President said that said because of the lack of human element, the ZAMTIS system is transparent.
The two Presidents toured seven stands at the show. The two leaders will later this afternoon officially open the fair.
This year's trade fair which is being held under the theme; innovation for industrialisation, has attracted 6-hundred 45 exhibitors.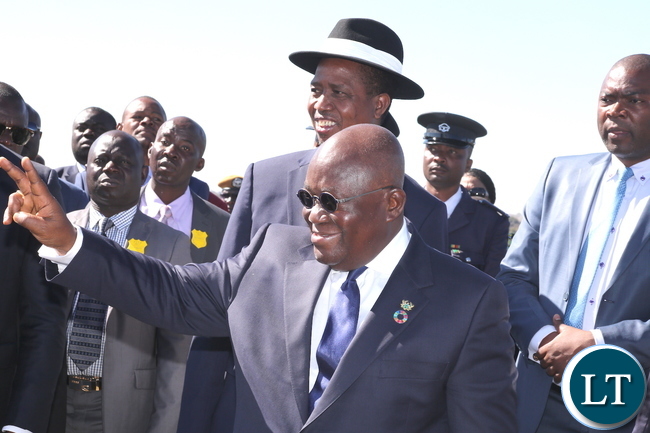 [Read 38 times, 1 reads today]