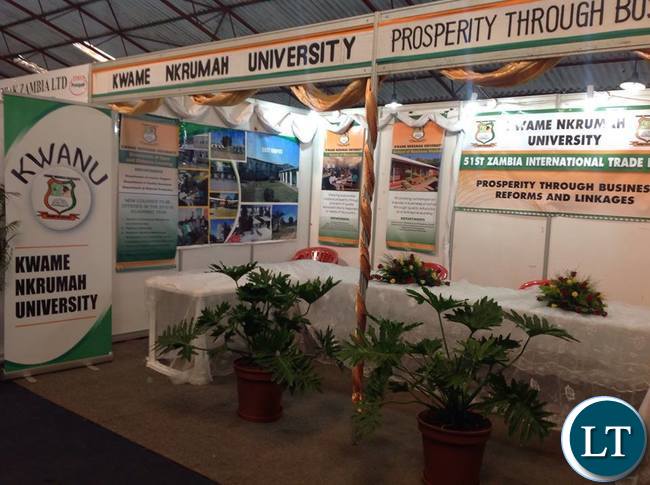 Health authorities in Kabwe district of Central Province have recommended that Kwame Nkrumah University remains closed due to unsanitary at the institute.
The decision follows an inspection at the high learning institution by a team of health inspectors from Kabwe Municipal Council.
According to a report from the local authority presented to the Provincial Cholera Management, Prevention and Response meeting, Nkwame Nkrumah University would remain closed because it has leakages and blockages in its water and sewerage system.
ZANIS in Kabwe reports that the inspection team also discovered that some catering staff at Nkrumah University were not medically certified to handle food at the institution.
The authority was this afternoon expected to deliver a notice of closure to the institution where students had started reporting for lessons this week.
The move to close Kwame Nkrumah University is meant to curb the spread of cholera which has affected many parts of the country, Central Province and Kabwe included.
Last week, health inspectors recommended three schools, including Kabwe Institute of Technology (KIT), not to reopen until unsatisfactory conditions in the institutions were rectified in a bid to prevent the spread of cholera.
Meanwhile, Central Province has recorded remarkable progress in the control of the cholera epidemic with only one active case under treatment in Mumbwa district.
The remarkable progress in the control and prevention of further spread of the disease has been attributed to intensified measures being put in place by authorities and stakeholders in tackling the epidemic.
Removal of street vendors, distribution of chlorine, sensitisation campaigns, burying of shallow wells, cleaning of markets and other trading places are some of the ongoing measures being undertaken to curb the further spread of the deadly waterborne disease which has so far claimed about 70 lives in the country.
[Read 34 times, 1 reads today]