Please don't wear the attire below
If I were his personal assistant, I would be brave and polite enough to provide him with advice including on the wardrobe. Presidents don't wear black trousers and checked jacket of another color on their bodies. They don't wear two different things. As President, what you were often carries messages. That is why you can't just wake up one morning and wear just what you want. Presidency is more than simply the human being occupying the post. A President wearing anything other than a suit on the body is normally carrying some message of what he would like to say but does so through his clothing. And often, this is not a powerful message. Wearing a jacket on top of a different color of the trousers is simply not good enough for the President. It does not show dignity or strong leadership. We all want to be unique but that should not be at the expense of good looking. Presidents chair many important meetings. They also meet many foreign leaders visiting our country or our own meeting with others abroad. Dressing that is not flamboyant and admirable can easily spoil a deal in international negotiations because other heads of state may make judgement, unfair as it may be. The world is in a hurry where business opportunities occur only once and, out of so many criteria, people are limited to a few. Impressions are made and they help investors to make a decision.
Says Aveta Business Institute, "The main reason why dressing in proper business attire is important for every business professional is because it gives the message that you are dedicated to your position." Even hardworking employees must worry about how they look in front of their bosses and colleagues because these days, it is not only about hardworking. The way the employee looks matters too. In foreign countries, it is easy to be mistaken for someone else when Presidents don't dress in a suit, what seems to be the traditionally and formally accepted code of dress. On red carpet, looking like this, come on, not good for you and for our country. We all have the right to seek identify, and position ourselves differently. Even Presidents have that right. But, you don't position yourself like the image below. It certainly fails to impress. If I were judge of the wardrobe of Heads of State, I would give this image 1%. It is unique but the uniqueness is on the wrong side. Come on first lady, how come your attire is trying but you allow the big man to wear this? No, please tell him to change. It doesn't help him or the country. I am only trying to help. I don't mean to condescend or belittle our President. How else can we, as poor citizens who will never be privileged to be near him like Mr Chanda advise? We can only express our opinions in newspapers like this. We so this because we are concerned and objectively would like him to change. Even I as a common person refuse to dress like this.
Please don't wear this below either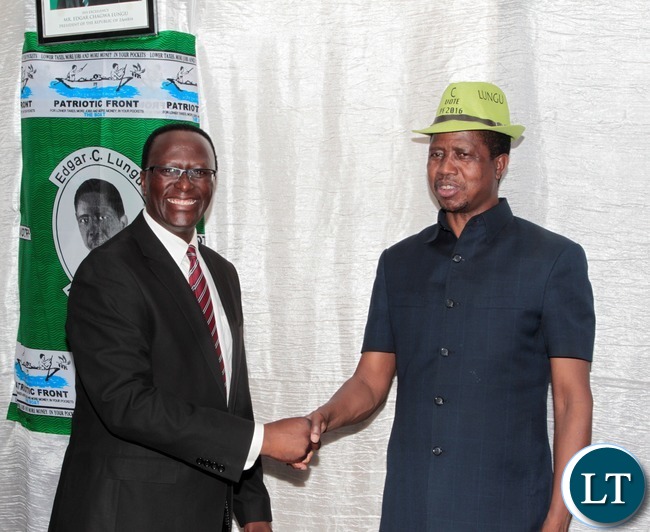 Please wear this below which looks very presidential.
The image below looks much better than the first one above. It is not simply about what you, as President wants to wear. It is also about what matters representatively to the people. After all, Presidents represent people. They are not in it so much for themselves. The President of any country is the chief negotiator of trade, investment, technology and other deals. Every business man, both inside and outside the country want to do business only with, or through the President. Of course, there are institutions with their own heads but like the President, they too must look professionally representative of the country. One way this is done is through good dress that portrays strong but humble leadership. Countries are routinely competing for few resources in the world. To do that, Presidents must interact routinely with potential business people hence need to always look professional. All over the world, except in a few countries where they were robes, Presidents typically wear suits like the one with our President below, not even safari suits. Safari suits must be worn during weekends or when the President is not working officially. When he looks good, the impression and judgement formed about the President and his country and his people is likely to be good too. The dress code of a President should be constantly professional. There is nothing wrong in wearing a suit all the time during business days, even weekends if there is anticipated business coming up.
Former President of Nigeria, Goodluck Jonathan used to wear a hat on his head. I think that is because it is a culture in Nigeria. But we don't have that culture of wearing hats as Presidents when on official duty. I personally don't think it looks humble and business-like. It simply gives an impression of identity-seeking. You are smart, admirably smart dressed like you are below.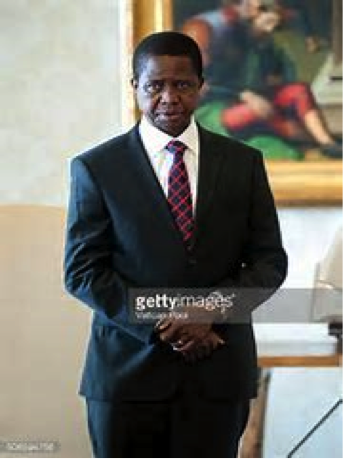 Yes, in the above suit, our President certainly looks no different from former President Obama below. One day, our President will come and tell me, "Thanks, you were right."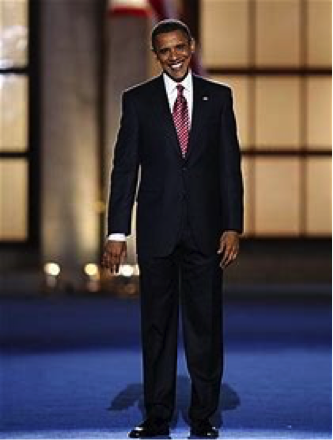 By Economic.Governance
[Read 32 times, 1 reads today]