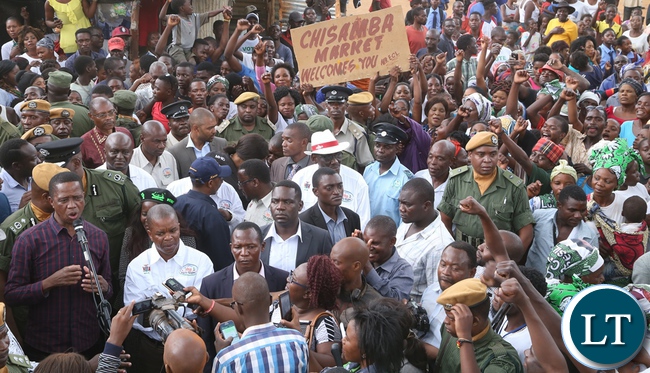 President Edgar Lungu has called on other councils in the country to emulate civic leaders in various councils in Central Province who are working together to foster development.
Mr. Lungu said councils are the immediate structures that are used to deliver development hence, the need for them to cooperate because without cooperation they will fail to deliver services to the people.
The President was speaking in Chibombo yesterday when he met civic leaders from various councils across the province as well as the clergy from Chibombo district.
Meanwhile, President Lungu announced at the same meeting that Shibuyunji district which was part of Lusaka province will now be part of Central Province.
And speaking at the same meeting, Mumbwa District Council Chairman Glacious Hamatala said President Lungu had demonstrated leadership across the country.
He assured President Lungu that councils in Central Province will support government's agenda and ensure that government programmes are delivered.
Mr. Hamatala said Central Province will act as an example to other councils to show what unity of purpose can do in terms of fostering development.
The President who later met the clergy and assured them of government's support also appealed to the church to bring sanity to the political arena.
"Tell us to forget about 2016, it's gone. Let us begin preparing for 2021. As a Church, you are charged with the idea of bringing normalcy to the political arena,"he said.
The President also observed that government is working closely with the Church and the Traditional leadership to bring early marriages to an end.
Earlier, Pastor James Manda, a Representative from the Chibombo Minister's Fellowship said the district faced a number of challenges such as high poverty levels, lack of banking facilities and nearby health infrastructure.
The President was in Central Province on a two-day working visit.
[Read 464 times, 4 reads today]