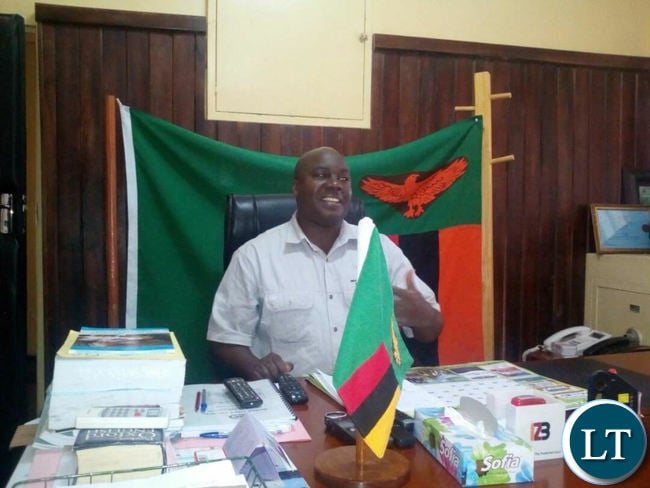 Southern Province Minister Edify Hamukale has called on Livingstone, Mazabuka and Choma councils to engage and negotiate with chiefs and commercial farmers on ways of acquiring land for developmental activities.
Dr. Hamukale said the three districts do not have enough land in their central business districts for infrastructure development.
He noted that the only way to find land is by engaging Chiefs and commercial farmers who are the owners of the land.
Dr. Hamukale who was speaking in Choma yesterday during the 2018 first quarter planning meeting noted that Choma being the Provincial Capital needs abundant land for massive developmental projects such as an airport, road networks, housing, construction of a major hospital and factories.
"We need to invest in our towns and land is needed for developmental projects and this can only be achieved by engaging the owners of the land so that land is made available," Dr. Hamukale said.
Dr. Hamukale said local authorities can also devise ways of negotiating with neighbouring districts to acquire additional land.
He stated that government wants to see development in the province and this can only be achieved with team work in all areas.
The Provincial Minister further stated that all councils in the province were last year tasked to identify new land to be used for cemeteries and waste disposal sites as they have run out of space.
He said very few councils brought reports on the matter and reminded them to conclude the exercise this year.
"You can see there is demand for land and we need to put heads together and ensure that land is available for all the necessary things," he added.
Dr. Hamukale said Government is committed to bringing development and other necessary services to the province but emphasised that land is a prerequisite.
[Read 56 times, 1 reads today]