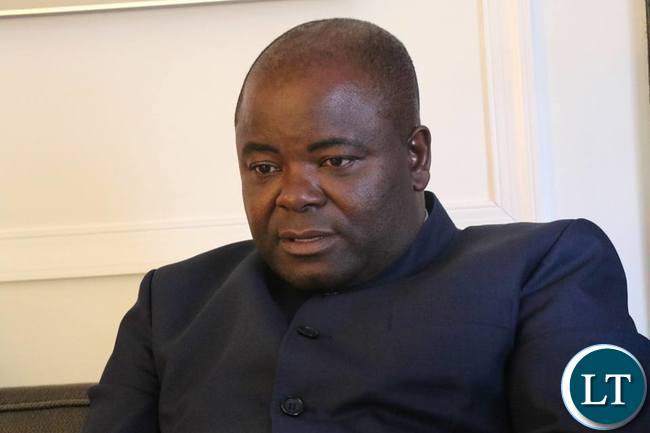 President Edgar Lungu has constituted a ministerial task force on project implementation that will ensure speedy completion of all infrastructure projects in the country.
Minister of Housing and Infrastructure Development Ronald Chitotela who has been appointed Chairperson of the Task Force has confirmed the development.
Mr. Chitotela says the President has directed the task force to ensure that all the projects that are above 60 percent are completed within the first 6 months of this year.
"His Excellency President Edgar Chagwa Lungu has constituted a Ministerial Task Force on project implementation with instructions that all projects that are above 60 percent are completed in the first 6 months of 2018. After this the President wants the task force to shift its attention to other projects which are below 60 percent." Mr. Chitotela said.
Mr. CHITOTELA says the Task Force has further been instructed to update the President on a monthly basis on progress made in implementation of the various infrastructure projects across the country.
He says it has been agreed that in the next few weeks, the Task Force will issue a statement to outline how much money will be released to which projects in the country.
Mr. Chitotela has also said the Task force will make periodic inspection to all the projects in the country to ensure that construction is on course.
"The President wants his instructions which he gave when he toured Muchinga Province recently to be adhered to. As Chairperson, I want to assure the people of Zambia that the Task Force will carry out fully its mandate as instructed by the President." Mr. Chitotela said.
He said the Task Force is composed of Ministers of Finance, General Education, Higher Education, Local Government and the Minister of Agriculture.
Other members are the Ministers of Health, Home Affairs and Housing and Infrastructure Development.
And the Minister says the President has further constituted a Technical Committee on Project Implementation Special Assistant to the President for Project Implementation and Monitoring who will be assisted by Permanent Secretary in the Ministry of Housing and Infrastructure.
[Read 16 times, 1 reads today]