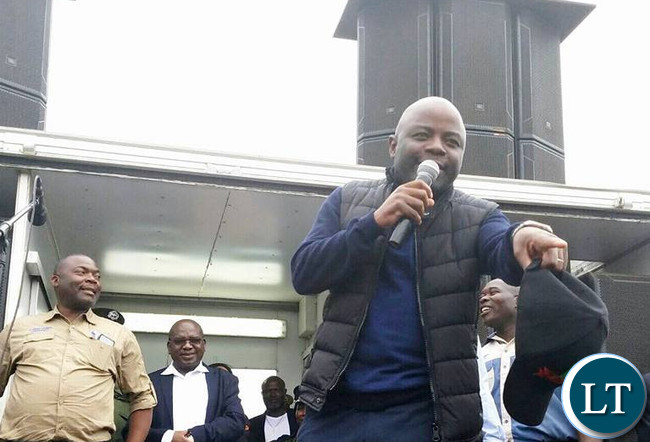 The ruling PF party says the defections of four of its former officials in Kasama, Northern Province to the opposition National Democratic Congress (NDC) has no impact whatsoever.
PF National Youth Chairman Stephen Kampyongo says even if the quartet have defected, there will never be given those positions they had when in PF in the NDC
Mr. Kampyongo , who is also Home Affairs Minister , has described the defections of the quartet as 'total indiscipline' and disregard to PF.
ZANIS reports that Mr. Kampyongo who is also Home Affairs Minister urged the young people in the country not to be swayed by selfish politicians who have got nothing to offer.
" Even if the quartet have left us and joined the opposition NDC, they are just nonentities. They are fore-gone and they will never hold back those positions. Our party is running on smoothly without their services," Mr. Kampyongo said.
He said the defectors would live to regret and would soon re-join the ruling PF .
The Minister said PF is still remains an attractive political party to steer national development to benefit the majority Zambian people, especially the poor
Former PF Lukashya constituency chairlady Selestina Chitupa, Kasama district chairman Chitupa-Mwango, his district vice youth chairman Stephen Sichilongo and his youth treasurer Saviour Mpande last week defected to join the opposition NDC citing intolerance and uninspiring national leadership in the ruling party.
They defectors claimed that they have notified PF party President Edgar Lungu and Secretary General Davies Mwila in writing on their resignations.
The newly formed NDC political party is led by Secretary General Mwenya Musenga, who was Copperbelt minister.
[Read 19 times, 1 reads today]