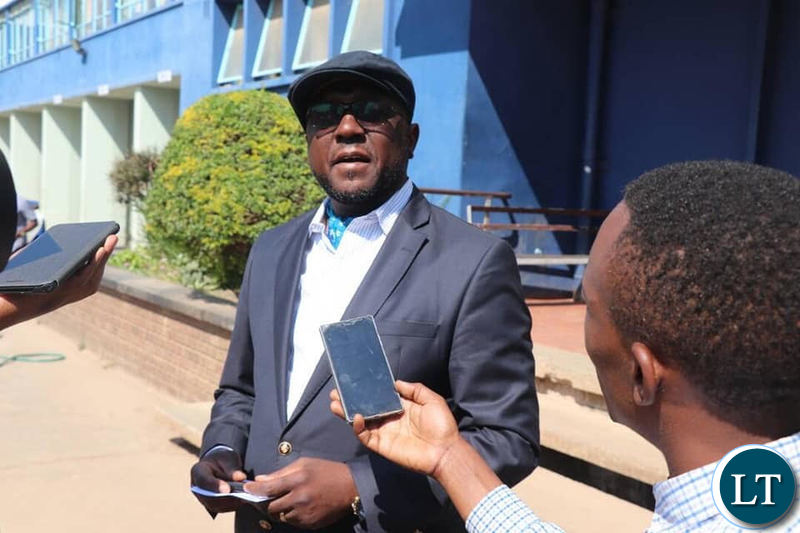 The UPND has officially reported UNZA lecturer Dr Faustin Banda to the police for obtaining money and election materials by false pretence.
UPND Chairman for Elections Garry Nkombo told journalists after lodging a complaint at Lusaka Central Police that the UPND suspect Dr. Banda connived with some people to remove the party from the ballot box.
According to Mr Nkombo who is also Mazabuka Central MP, Dr. Banda who was due to be the party's candidate in the Kasenengwa parliamentary election before mysteriously disappearing should account for his behaviour which defranchised the party.
"As the UPND, we have officially reported Dr Faustin Sitima Banda to the police for obraining goods by false pretence. We want him to account for his pretentious action.We are satisfied that his actions do amount to an act of criminality and should be answerable," he said.
"For reasons unknown, Dr. Banda did not travel to Kasenengwa where he was scheduled to file his nomination. If Dr. Banda had no intention of deceiving the party, he could have returned the materials to the party and explain the challenges in time," Mr Nkombo added.
He said as a result of Dr Banda's action, the party lost not only the time to reorganize but also the opportunity to take party in the Kasenengwa bye election.
The Mazabuka lawmaker added that it now remains with the police to carry out his duty and bring the culprit to book,an action which will deter would be offenders.
The matter was reported to Detective Chief Inspector Mooka.
And The ruling PF has described as unfounded hallucinations assertions it bought off opposition candidates who failed to file nominations for the September by-elections.
Media Director Sunday Chanda said that such assertions are coming from desperate political parties that have no sense of direction.
Mr. Chanda noted that it was not true, for example, that the ruling PF was behind the disappearance of the opposition UPND candidate for the Kasenengwa Parliamentary by-elections Faustin Banda.
In an interview, Mr. Chanda stated that the claim by opposition NDC that the ruling PF adopted its preferred candidate for the Kasenengwa by-election, also makes sad reading.
Mr. Chanda said that the ruling party does not expect to have crowns in the political space in the manner the opposition NDC is portraying itself by making such claim, adding that the truth of the matter was that the ruling PF had 17 candidates that applied for adoption among whom the Central Committee settled for Sensio Banda.
[Read 133 times, 1 reads today]