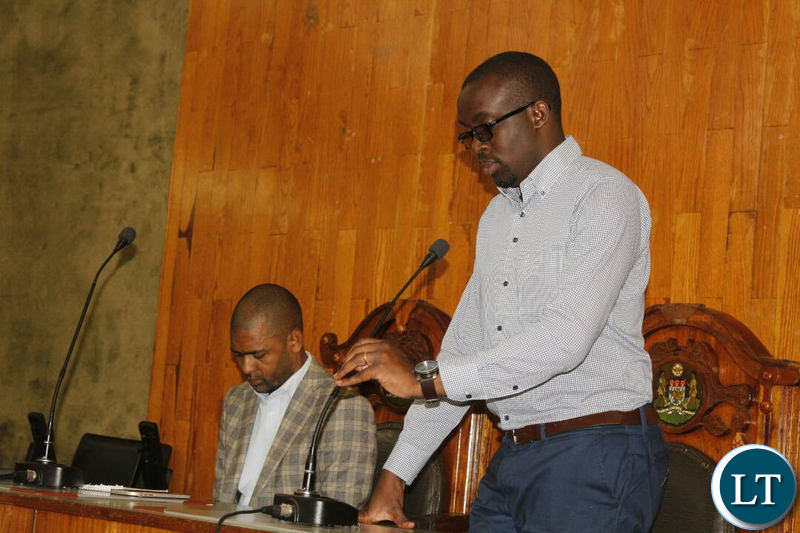 The Local Government Association of Zambia has distanced itself from a statement on social media discussing conditions of service for councillors.
Executive Secretary Maurice Mbolela says contrary to the impression created by the statement,the association enjoys good relations with Local government Minister Vincent Mwale and his Permanent Secretary Amos Malupenga.
Mr Mbolela said the association has had fruitful discussions with Mr Mwale and Mr Malupenga on matters mutual interest such as strengthening of the of the system of local government in Zambia.
He has advisedlocal authorities that any statement on issues relating to local governance should only be issued by Local government association of Zambia official spokespersons and the information officer.
Below is the full statement
THE LOCAL GOVERNMENT ASSOCIATION OF ZAMBIA DISTANCES ITSELF FROM SOCIAL MEDIA STATEMENT RELATING TO COUNCILLORS CONDITONS OF SERVICE.
LUSAKA 13TH AUGUST 2018: As the mouth piece on all matters relating to local government in the country, the Local Government Association of Zambia (LGAZ) wishes to disassociate itself from the statement circulating on social media relating to conditions of service for councillors. In the first place, the author of the press statement is not a bonafide spokesperson of the Association.
Contrary to the impression created in the referred to statement, the Ministry of Local Government in particular, the Minister Hon. Vincent Mwale, MP and his Permanent Secretary Mr. Amos Malupenga have not only been accommodative and receptive but supportive to the plight of all elected local government officials in the country. Infact, it was last Wednesday the 8th of August that the LGAZ Executive had very fruitful discussions with the Minister and the Permanent Secretary on this particular issue and on other matters of mutual interest relating to strengthening of the system of local government in Zambia.
Through the help of the Minister of Local Government, the Association interacted with His Excellency Mr. Edgar Chagwa Lungu, President of the Republic of Zambia on 12th January 2018 at which this matter was extensively discussed. As a follow up to the meeting with the Republican President, another meeting is taking place tomorrow Tuesday 14th August 2018 with the Secretary to the Cabinet and the Secretary to the Treasury. All this has been made possible by the Ministry of Local Government.
The Association therefore wishes to condemn in the strongest terms unwarranted attacks on the Minister and his officials. Further, all member local authorities are advised that any statement on any particular issue relating to local governance should only be issued by the LGAZ official spokespersons who are the President, Executive Secretary or in their absence, the Information Officer. This is the position as contained in the Association's communication policy.
[Read 156 times, 1 reads today]