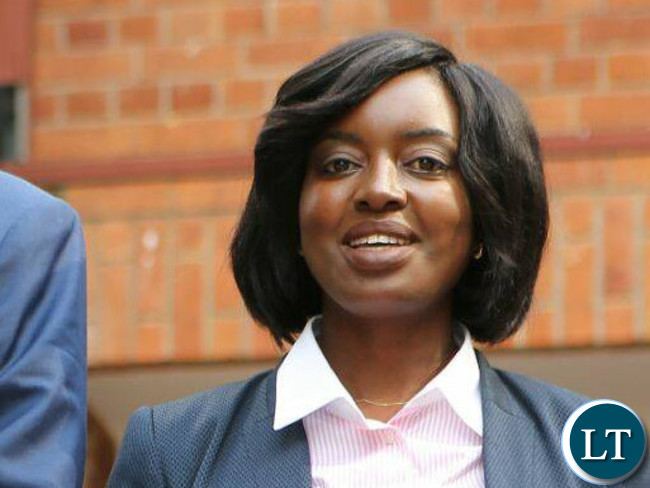 A citizen from Lufwanyama has scaled up the pressure to have UPND leader Hakainde Hichilema charged with criminal contempt of Court.
In a letter dated Friday, 17th August, 2018 to the Director of Public Prosecutions (DPP), Henry Chilombo, has argued that the UPND leader committed contempt ex facie curiae (i.e. outside the face of the court) of scandalising judges, which places the offence under the powers of the DPP to prosecute.
Mr. Henry Chilombo has stated that provisions of Section 116 of the Penal Code and Order 52 of the Rules of the Supreme Court, provide no limitation of time in which contempt proceedings may be brought against Mr. Hichilema.
Mr. Hichilema, was on 10th October, 2017, alleged to have called three Constitutional Court Judges, namely, Her Ladyships Mungeni Mulenga, Anne M. Sitali and His Lordship, Palan Mulonda, are "agents of evil and three musketeers, a crop of judges Zambia has, (who are ) totally disgruntled and corrupt."
Last year, former Law Association of Zambia (LAZ) President, Linda Kasonde condemned Mr. Hichilema for accusing judges of corruption without valid evidence. The former LAZ President had stated that the issuance of careless and unsubstantiated allegations of corruption against public officers had the potential to of creating anarchy and eroding public confidence in institutions of governance.
And in a separate letter to Judge Hilda Chibomba as President of the Constitutional Court, Mr. Chilombo has argued that the failure by the Constitutional Court to prosecute Mr. Hichilema for contempt has given rise to continued issuance of contemptuous remarks against Constitutional Court Judges by members of the public.
Mr. Chilombo stated told the President of the Constitutional Court contemptuous remarks by Mr. Hichilema's against the Constitutional Court Judges have arisen because, as stated by Acting Chief Justice, Marvin Mwanamwambwa, for unexplained reasons, the Constitutional Court has charged Hakainde Hichilema with contempt despite the Constitutional Court being aware of the attacks and insults.
Mr. Chilombo has charged that the delay or no-action against remarks that are contemptuous in nature by Mr. Hichilema is making the Constitutional Court to be seen as tolerant of attacks and insults on it, which the Supreme Court does not tolerate.
He has since appealed to the Constitutional Court, DPP and Inspector General of Police to bring this impunity against our judges to an end by instituting investigations into the remarks of Mr. Hichilema.
Mr. Chilombo has been joined by former UPND presidential advisor, Edward Mumbi, youth organisations and lawyers in calling for the court to make Mr. Hichilema prove his allegations against Judges of the Constitutional Court.
[Read 89 times, 1 reads today]