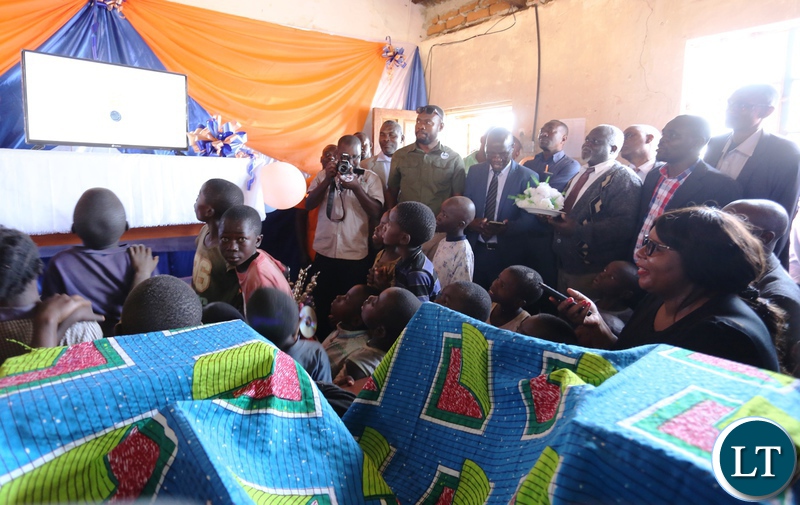 Information and Broadcasting Services Minister Dora Siliya has underscored the role that Television Plays in development.
Ms. Siliya observed that with the advent of social media that has seen fake news at a high rate, television will be a key medium for communication and development in the country.
ZANIS reports that the Information and Broadcasting services Minister said this yesterday during the flagging off the countrywide access to television by 10 000 African Villages Program in Samfya district in Luapula Province.
Ms. Siliya disclosed that the main goal of the village Television program is for government to take development closer to the people to whom it is accountable to and that coming up of the village television will be one way in which government will be held accountable by its people.
She said government has done a lot in developing the country but more still needs to be done and that the people of Samfya will not be left out.
The Minister has since called on those entrusted to look after the television sets to ensure that people have access to the televisions.
And Luapula Province Minister, Nickson Chilangwa told the people in the area that government will continue working hard and delivering development to the people.
Mr Chilangwa said government is aware that it cannot deliver all its development at once but that it will continue working so that it delivers to the people.
[Read 44 times, 1 reads today]