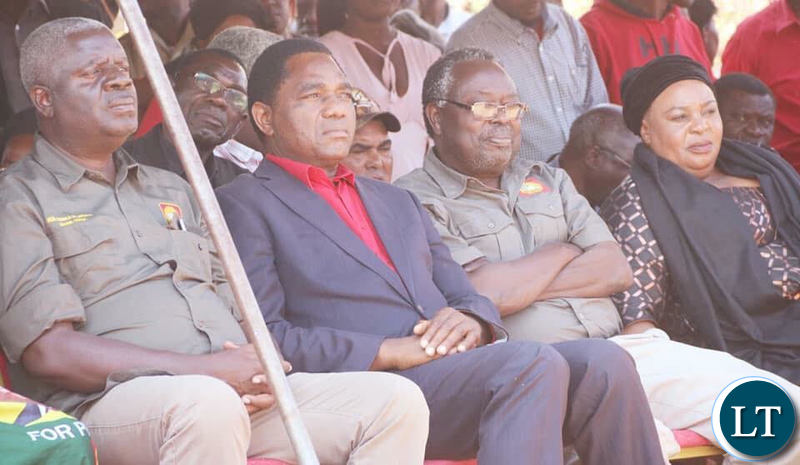 Opposition leader Hakainde Hichilema has urged Zambians not to discriminate each other on the basis of tribe.
Mr Hichilema said in no uncertain terms, Zambia is facing ethnic conflicts.
He said ethnic fighting need urgent attention to be addressed.
Mr Hichilema was speaking on Friday at the burial of late Mangano Member of Parliament Naluwa Mweene who passed away in a tragic road traffic accident in Kaoma.
"No one chose to be born a Mbunda, Nkoya, Lozi, Kachokwe, Bisa, Lunda, Luvale, Kaonde, Nsenga, Chewa, Ngoni, Lenje, Bemba, Illa, Tonga or Sala among our over 73 tribes, so stop the evil tribal divisions," Mr Hichilema said.
He added, "It is God's creation and anyone who challenges such a creation, does that against God, Almighty."
"Therefore, let's live as one and focus our minds on developing our country for the greater good."
Mr. Hichilema said it was a pity that a vibrant young MP had lost his life so early.
"Mwene, did his part and let's continue from where he has left to be with the Lord and may his soul rest in peace and may God give the Mwene family strength once more," he said.
Mr Hichilema requested the family to look after the children and widow whom the late had left.
"Mwene was full of energy as a young community and national leader who left his teaching profession to be a politician. Losing a young Parliamentarian is not only painful but saddening especially that a young family remains behind. A family that looked up to him for both moral and physical support."
He added, "Mwene died while on national duty; in this case a local government by-election in Shikombwe ward of Mangango constituency caused by a mere and unnecessary resignation of our councillor who has joined his party of choice."
"This unfortunate and untimely death is as a result of this by-election but we would like to encourage everyone out there that leadership is service to the community and not oneself and therefore, we must remain strong serving the people and not allow to be bought through pieces of silver."
"Honourable Mwene is gone, but his works will speak volumes and ours is to support the family in this trying moment.
Mr Hichilema thanked the multitudes of people who had come to mourn with the family and stated that this is how it should be.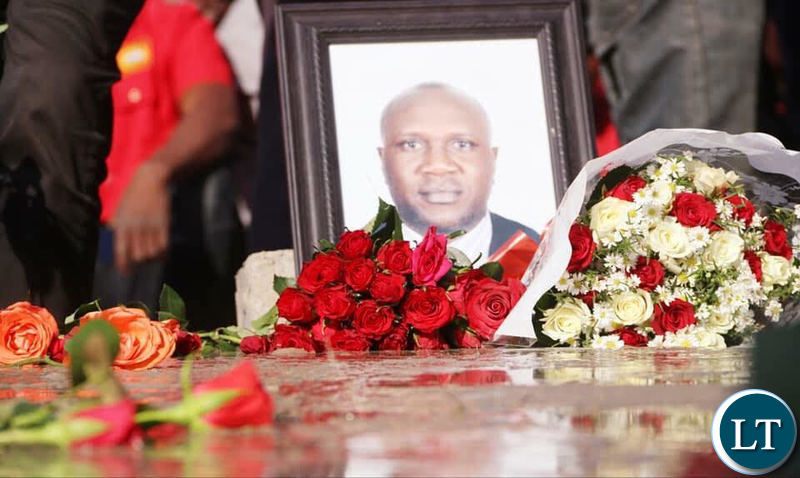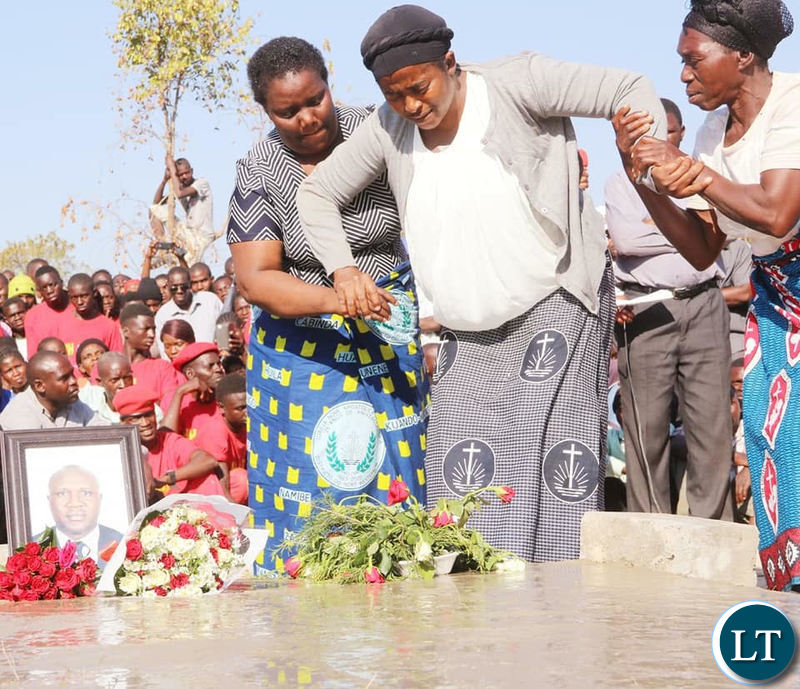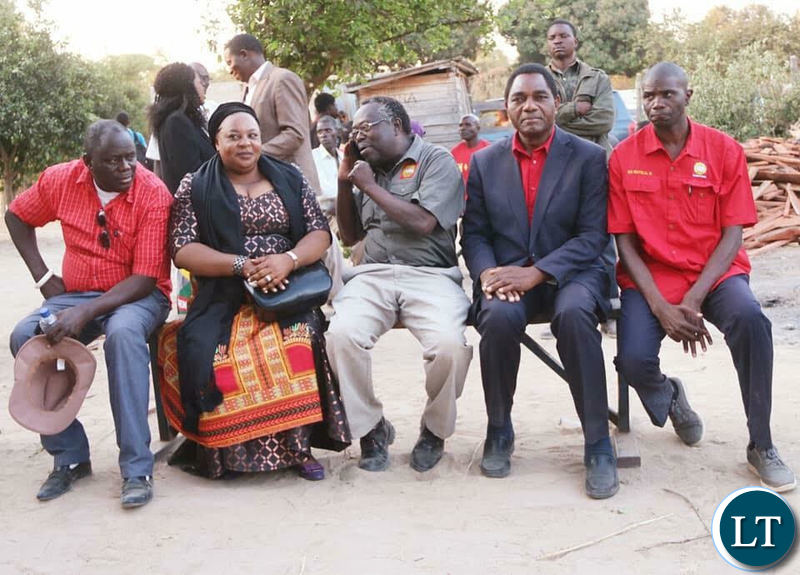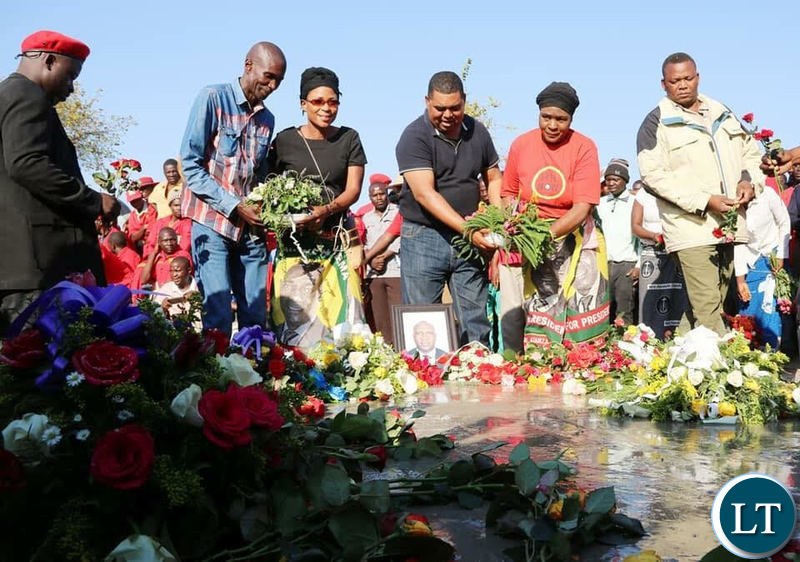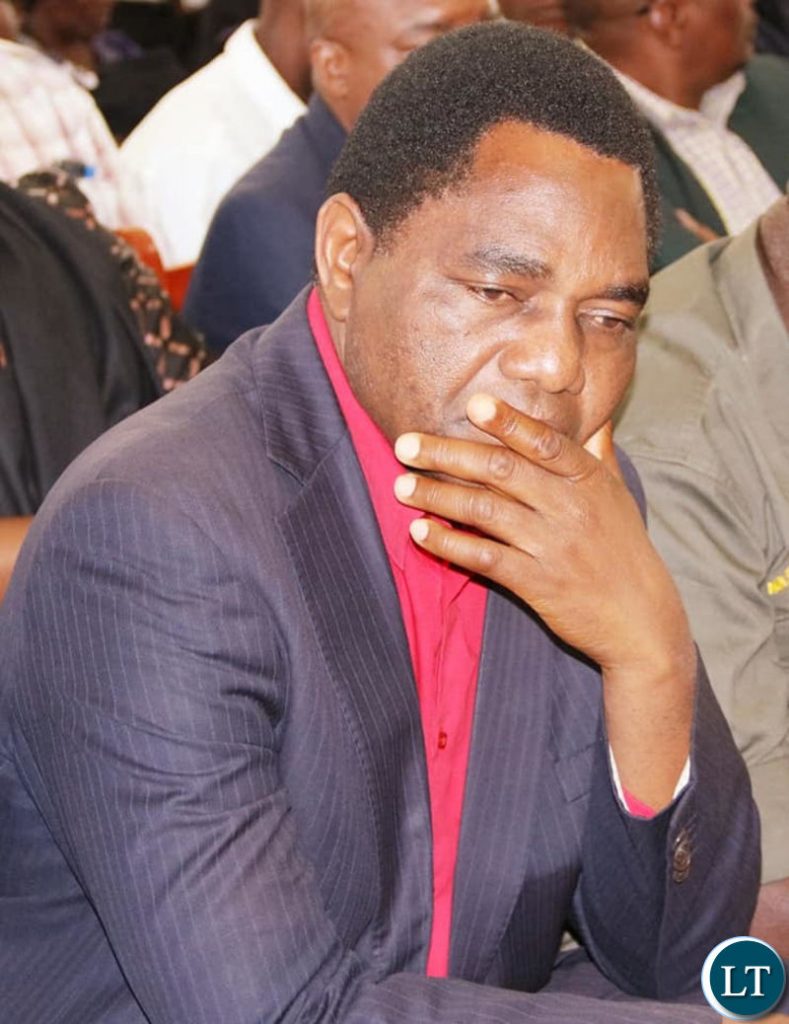 [Read 73 times, 1 reads today]