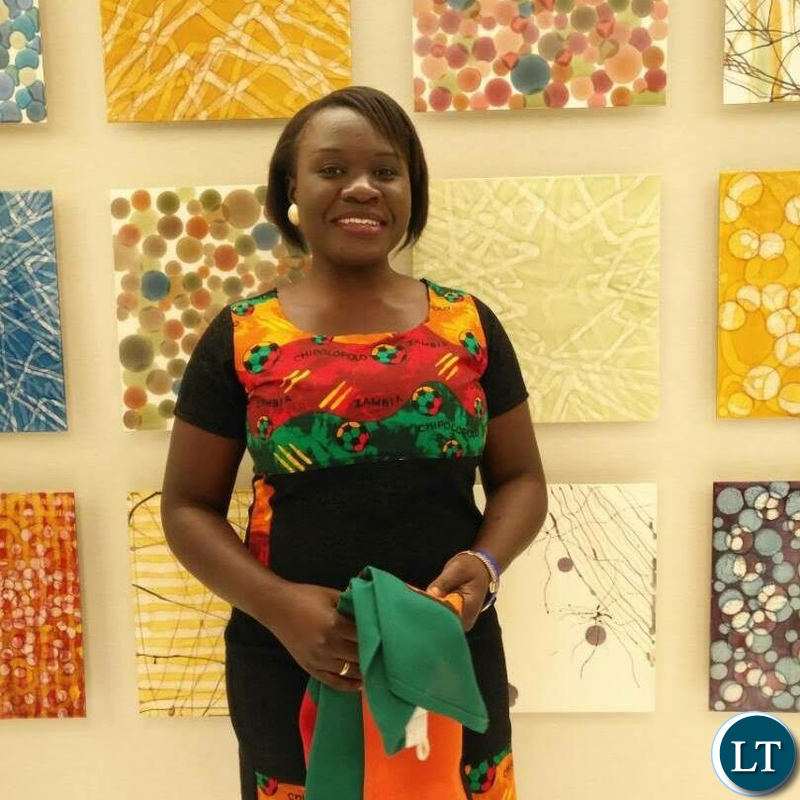 UPND suffers another setback in Northwestern Province as popular Solwezi Councillor quits
The opposition UPND has continued to suffer setbacks with a number of Councillors and other grassroots officials abandoning the party.
Today, the party's popular Councillor for Tumvwanganai Ward in Solwezi Central Constituency Kwapalushi Kapatamoyo has resigned her position
Mrs Kapatamoyo who was elected in the 2016 general elections with a landslide vote said she has resigned on personal reasons.
She further said she will no longer actively participate in politics and has ceased to be a member of any political party.
She has since thanked the UPND leadership for giving her a "rare and great privilege" to serve the people of Tumvwanganai Ward and she wished the UPND the best in future endeavors.
Mrs Kapatamoyo was seen by many as a rising start in women politics and was tipped to be the UPND's next candidate for the Solwezi Central seat in the 2021 general elections.
She is a 2016 Mandela Washington Fellow with a strong civil society background having served as North Western Coordinator for the Civil l Society for Poverty Reduction before venture into politics.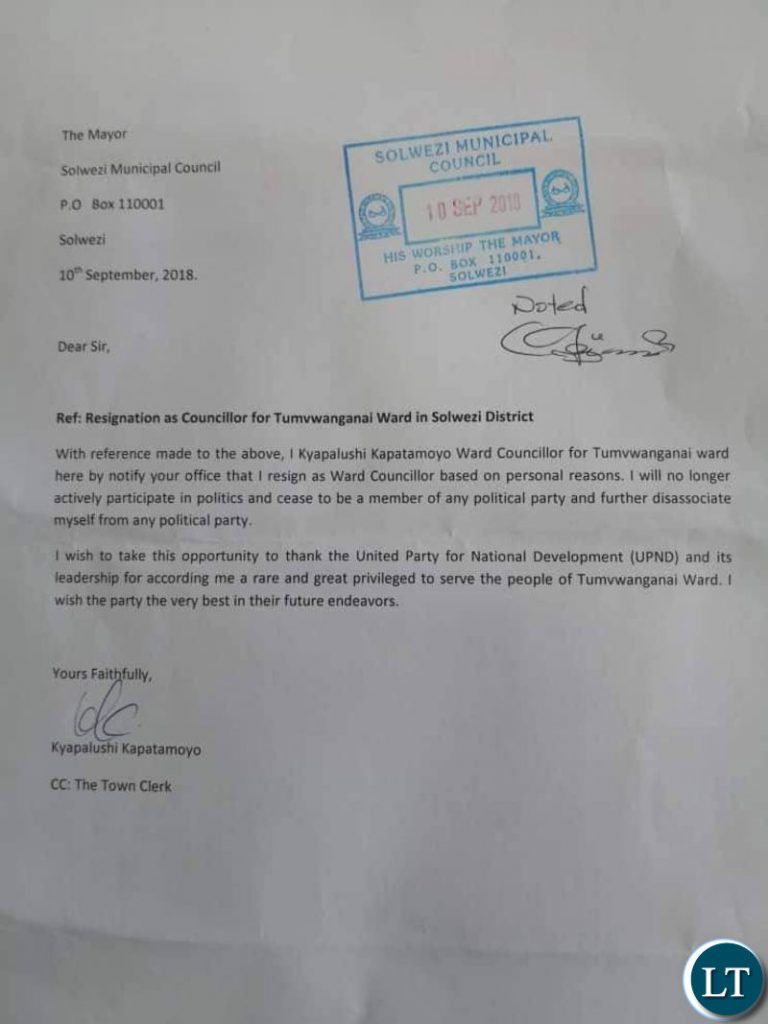 [Read 114 times, 2 reads today]