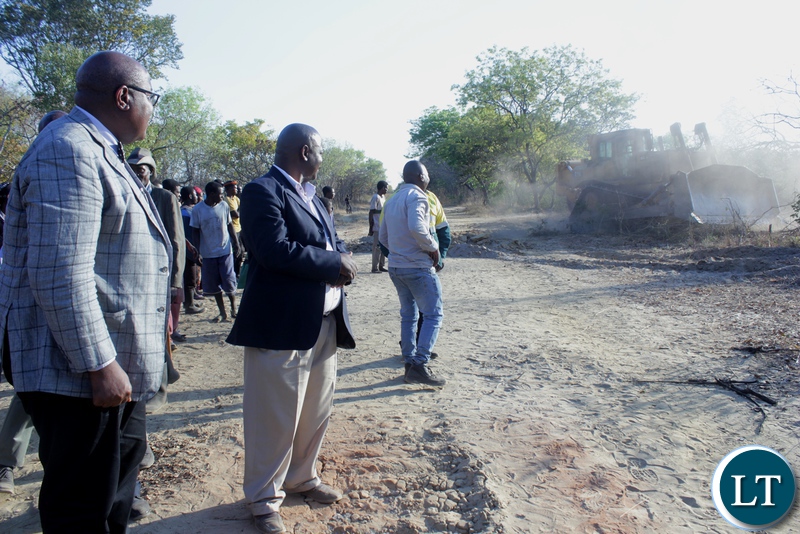 Western Province Permanent Secretary (PS), Sibanze Simuchoba has called on business houses in Western and North-Western Provinces to team up and explore the abundant trade and investment opportunities in Moxico Province, Angola.
Mr. Simuchoba said Western and North-Western provinces are well positioned to advance business with Moxico in Angola because they share common borders with that province.
He said government in Western province has already mobilized a contractor to work on the Kalabo – Sikongo border town road which when done, will ease transportation of merchandise between Moxico and Western provinces.
ZANIS reports that Mr. Simuchoba said there is also a water canal project being undertaken to facilitate water transport to Angola through Western province.
He also disclosed that government has undertaken a US$50 million cashew nut African Development Bank funded project which will see about six million new cashew nut plants planted in the next five years.
He said cashew nuts are very profitable because one tonne of the produce fetches more money than one tonne of copper.
Mr. Simuchoba said this in Mongu yesterday, when North-Western Province Deputy Permanent Secretary, Douglas Ngimbu and his delegation of business entrepreneurs and Angolan officials paid a courtesy call on him on their way back from the Moxico Province Expo in Angola.
Mr. Ngimbu told the PS that the Moxico provincial administration is very expectant to see Zambians engage themselves in potential trade and investment opportunities in various sectors such as agriculture, livestock, fisheries, energy, tourism and others.
Speaking at the same meeting, Angolan Consul General to North-Western Province, Antonio Alberto said the Moxico provincial administration is highly looking forward to see Zambians participate in investments in the province.
Mr. Alberto said Zambians are highly preferred because of the good relationship between the two countries and the vast experiences they have in agriculture, livestock and many other sectors.
[Read 146 times, 1 reads today]