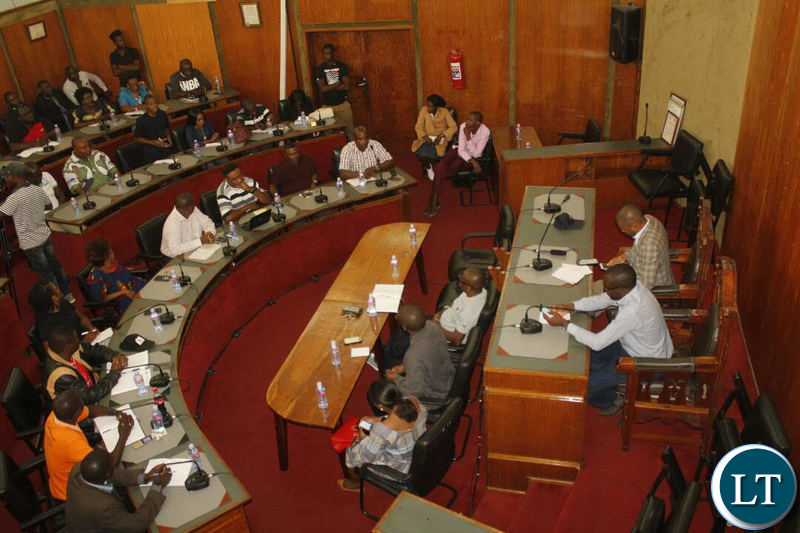 The Local Government Association of Zambia (LGAZ) has reaffirmed its advise to councils and municipalities in the country to stimulate and create economic growth of the residents they serve.
LGAZ President Christopher Kangombe says economic growth can be achieved through participation of local players such as councils and municipalities in their respective localities.
Mr. Kangombe, who is also Kitwe City Mayor notes, that most Towns and municipalities in the country are endowed with vast natural resources which if prudently utilized could eventually reduce over dependency for funds and grants from the Central Government.
Mr Kangombe's remarks follows 10 selected councils that have benefited by trainers in the area of Local Economic Development (LED) in three provinces namely, Copperbelt, Lusaka and Northern respectively.
The LGAZ President adds that his Association has been able to support these councils in holding structured engagements with government by discussing ways to strengthen their ability to deliver on their mandate.
The local authorities that under-went LED training are Chongwe, Kafue, Kasama, Luanshya, Luwingu, Masaiti, Mporokoso, Mpulungu`, Ndola and Rufunsa Towns, respectively.
This is contained in a press statement issued to the media by LGAZ Information Officer, Ms Mpatanji Namumba.
[Read 261 times, 1 reads today]