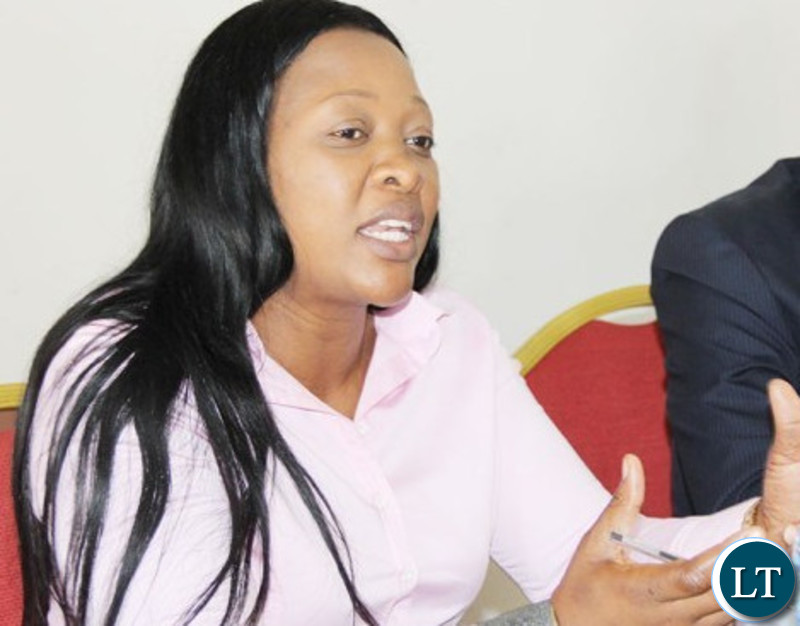 Financial Intelligence Centre Director General Mary Chirwa has said that the publication of the F.I.C report to the public is within its mandate.
Ms Chirwa said that the report is as a result of strategic analysis and does not contain sensitive or confidential information. Ms Chirwa said this in a telephone interview with ZNBC News yesterday.
Ms Chirwa also said that the institution has only distributed the same report to the President , Public and various stakeholders .
Ms Chirwa said F.I.C adds value to suspicious transaction report which are only distributed to the law enforcement agencies depending on the underlying crime that has been identified .
Ms Chirwa said Government should be praised for the work that the F.I.C is doing because it clearly shows that President Edgar Lungu is not interfering with its operations, and further urged the public to read the law.
However, the Young African Leaders Initiative said that it was elated to hear from the Drug Enforcement Commission and its wise counsel to the Financial Intelligence Centre.
YALI President Andrew Ntewewe said that the advice given by the DEC is timely and the FIC will do well to heed this counsel.
He said it has been YALI's long held view that the FIC oversteps its jurisdiction and mandate by publishing raw, inconclusive and speculative information and it is also clear, reading the FIC (Amendment) Act 2016, that dissemination of FIC data is limited to the clearly defined professional law enforcement and counterpart institutions both at home and abroad.
Mr. Ntewewe said the public is certainly not one of the entities to whom such information should be disseminated, not even in redacted form.
He has reiterated that the role of the FIC is collect and collate, but not to publish raw intelligence as they must simply disseminate information regarding suspicious financial or other transactions, to the Law Enforcement Agencies for them to pursue.
Mr. Ntewewe said YALI is opposed to publishing inconclusive and raw intelligence data to the public as it has dire consequences on the country.
He said these reports of raw data unfairly and unnecessarily harm the reputation of otherwise perfectly innocent persons as a result of the speculation generated by the format of the FIC which purport to have some basis for labelling the Suspicious Activities being reported.
Mr. Ntewewe added that without any detailed investigation at both ends of any such suspicious transaction, the FIC has utterly no basis for suggesting impropriety in its reporting, and any such suggestion is unfounded and possibly malicious.
He has emphasised that YALI considers the Financial Intelligence Centre to be an absolutely vital tool in Zambia's fight against corruption and in detecting and preventing financial flows which facilitate terrorism.