State ponders reinstating ex-Zamtel workers
Time Posted: March 23, 2012 10:14 am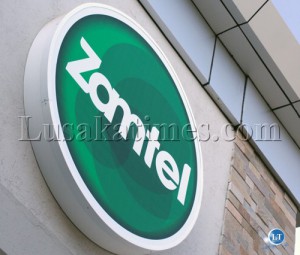 GOVERNMENT says it is ready to facilitate dialogue between Zamtel management and the Zambia Congress of Trade Unions (ZCTU) to have some of the workers retrenched prior to the sale of the company to LapGreen of Libya reinstated.
Minister of Information, Broadcasting and Labour Fackson Shamenda said ZCTU should find time to engage the union at Zamtel and come up with the most organised way to help some of the former workers to get their jobs back.
Speaking when he visited the ZCTU headquarters in Lusaka yesterday, Mr Shamenda said there is need to sit down with union officials who represented former Zamtel employees during the separation process and chart the way forward for the former employees.
The minister, however, said that not all retrenched workers will be reinstated because the action might disrupt the established structure at the telecommunications company.
He said when reinstating some of the workers, concerned parties should work out a well co-ordinated system that will not breed corruption at the institution because of the manner in which the selection process for reinstatement will be done.
"You will have to work out a well-organised system that will not create favouritism. It has to be done in a more organised way," he said.
Mr Shamenda also condemned union officials involved in negotiating for workers' conditions during the separation process from Zamtel, saying they clinched a raw deal for retrenched employees.
The minister accused the union leaders of "messing up" the negotiation process, which resulted in retrenched workers facing hardships.
He also appealed to union officials to stop using the minimum wage when negotiating for improved conditions of service with mining companies and others as this will disadvantage them.
Mr Shamenda said unionists should concentrate on negotiating for conditions of service that will make sense to workers.
He urged the labour movement to clarify and consult with Government on various labour matters which can cause differences and divisions among workers.
And ZCTU president Leonard Hikaumba appealed to Government to expedite salary negotiations for public service workers because any delay may create anxiety among civil servants.
He said delays in negotiations can result in industrial unrest, which can negatively affect productivity.
Mr Hikaumba said the labour movement is not interested in derailments in salary negotiations and the bargaining process should always be free and fair.
[Zambia Daily Mail]