State enters nolle in Czech espionage case
Time Posted: April 12, 2012 1:02 pm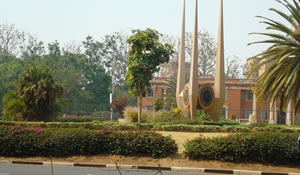 The Lusaka High Court has discontinued the matter in which three Czech Republic nationals were arrested for espionage in October last year.
Michael Vebr, 45 a welder, Jiri Cetel, 45 a technician and Jan Coufal, 36 a carpenter are charged with espionage contrary to Section 3 (b) of the State Security Act Chapter 111 of the Laws of Zambia.
High Court judge Annie Sitali discontinued the matter yesterday after State advocate Chipola Bako entered a nolle prosequi when the matter came up for return of bench of warrant against the three Czech Republic nationals.
"After the State entered a nolle prosequi in this matter, these proceedings are accordingly discontinued," Mrs Justice Sitali said.
In an application to discontinue the matter, Mr Bako said he had received instructions to drop the case.
"My instructions in the proceedings against the three accused persons are to discontinue the matter by way of a nolle prosequi," he said.
Particulars of the offence are that the three, jointly and whilst acting together made sketches of the Zambia Army Arakan Barracks and Zambia Air Force headquarters City Airport Air Base entrances and the Zambia Army Battle Training Area at Mikango Barracks, which are protected areas, things which might be intended to be directly or indirectly useful to a foreign power or disaffected person.
The offence is alleged to have been committed between October 6 and October 12 in Lusaka last year.
[Zambia Daily Mail]