Bittersweet Poetry : Poems of the week by
Time Posted: May 3, 2012 4:15 pm

As we continue to promote Poetry in Zambia ; here are this weeks poems ,enjoy.
BITTERSWEET-THE PARADOX by BitterSweet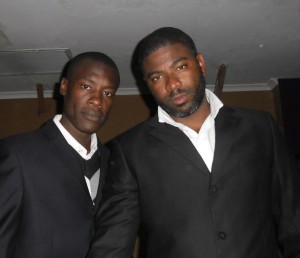 Tears fall from their eyes
It all came by surprise
Blackness paints their skies
Daily promises turn to lies
Diseases surround like dirty flies
But what about the other, for that's just one side…
Ringing joy and laughter
New life what bliss after
Skies are painted blue
All In perfect hue.
It's not all about you.It's the glistening as the sun's rays touch the dew…
There's darkness there's light
There's morning there's Night
There's chilling just sitting there's struggling and fight.
There's weakness there's might
There's meekness there's plight
There's worrying just thinking there's working the right.
There's chance and there's fate
There's love and there's hate
These two words come together to make a nice debate.
There's clean and there's dirt
There's Him and the flirt
These two are but one feather that continues to mutate.
There's ying there's yung
There's old there's young
There's blue there's fun
The moon and the sun.
There's black there's white
There's wrong there right
There's flat there's steep
There's Bitter and there's Sweet.
CAN ANYTHING… by Marcialleti Ziko

can anything be as loud as the silence of the night?
as sharp as the rays from the evening candlelight…
can anything be as colorful as the picture that is black and white?
as successful as the novelist who cannot even write…
can anything be as simple as the beauty of duty?
as innocent as the criminal who has just been proven guilty…
can anything be as peaceful as a lonesome turtle-dove?
as exciting as the thought of how to hate the man you love…
can anything be as recent as the events of tomorrow?
as disturbing as the melody of a jolly Christmas carol…
can anything be as strong as a chains weakest link?
as brilliant as the ideas from dead men who are paid to think…
can anything be as honest as the pain behind my laughter?
as comforting as a horror which begins with a happily-ever-after…
can anything be as gentle as a buffalo full of rage?
as eloquent as a person reading a half torn page…
can anything be anything if anything really is?
can anything be something if unlocked without its keys…
MAN DOWN by Luka Mwango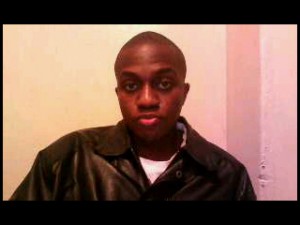 Man down!!!!
On life's battleground my soul fought/
Like David but without the slingshot/
But it mattered not/
For Goliath came dressed as Judas/
The deathblow came from among us/
Two wounds, Physical and Emotional/
The one without blood left me critical/
Stabbed by the mockery of friends/
Shot by the gunshots of her kisses/
And to think I made her my Mrs. /
For what is the remedy for heartache?
For what is the antidote of Betrayal?
Man down!!!
"Get up," I heard the Lord say/
My mouth a smorgasbord of naysay/
"Lord you have forsaken me,"/
But if it were so would I still breathe?
Would I still walk?
Would I still talk?
The holocaust came and went/
And although my body was spent/
I did not faint/
I got up resolutely/
And checked into the Holy Spirit Hospice/
Man Down!!!
Yes, but I will be back/
Back with Love/
Back from Love/
Back to Love/
For Love Separates the Living from the Dead!!!!!

By Kapa187