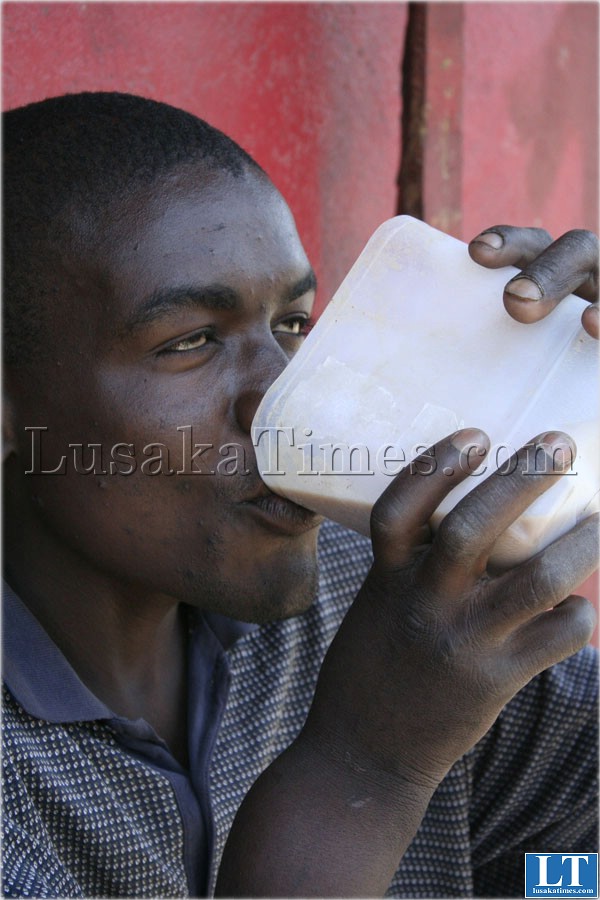 Two men of Livingstone's Libuyu Compound almost caused a circus in the Livingstone Magistrate Court yesterday when they where sentenced to 18 month imprisonment with hard labour for stealing 50 litres of opaque beer among other items.The men were sentenced to 18 months imprisonment each in both counts of the crimes committed and the sentences to run concurrently.
Appearing before Magistrate Andrew Kasongo was Steven Tembo,25,and Smart Muleya,28 both of the same area who pleaded guilty to two counts
of burglary and theft contrary to Section 301(a)and Section 272 of the penal code.
Facts of the matter are that on October 11,2010 Tembo and Muleya while acting together broke in and stole goods worth K150,000 in the property
belonging to Silva Masese and on a later date within the same month committed a similar offence to Sharon Shilumbwa where they stole goods worth K670,000.
In the first count the offenders invaded House No 34,home to Businesswoman Silva Massese where they stole a wallet with money in it and 50 litres
of Chibuku beer which the lady had temporarily stored in the house.
The wallet without any money in it,together with three empty containers that had had beer in them,was recovered during Police patrol in Libuyu.
In the second count,the duo broke in the house of Sharon Shilumbwa within the same area in Linda compound and stole a 1 plate cooker,1 Voters Card and 1 NRC belonging to the complainant.
Before passing Judgement,Magistrate Kasongo asked the men what they have done to the beer that was in the container.
The men responded in unison that they drunk it.
In mitigation,Tembo asked the court to exercise leniency as he did not know what he was doing while Muleya said it was an act of the devil.
Magistrate Kasongo sentenced the men to 18 months imprisonment each in both counts and the sentences to run concurrently.
[Read 20 times, 1 reads today]