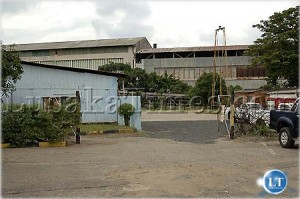 The Center for Policy Dialogue (CPD) has said that there is nothing wrong with nationalizing the companies such as the mines in the country as long as they are able to run profitably.
CDP executive Director Dr. Neo Simutanyi told QFM news that the government should also consider owning its own mining companies alongside those owned by the private investors.
Dr. Simutanyi observed that the state can manage to own and run the mines only if they adhered to strict business principles.
He added that there is need for the state to discuss and review issues surrounding the current ownership of the mining industries in the country.
Dr. Simutanyi noted that there was the need to address the externalizing of profits by the foreign investors adding that there is also need for the government to increase the stake in the in the mining industry.
He also added that the mines should be keeping their money in the Zambian banks to ensure that the money is used in the country's economy.
Yesterday some of the panelists who appeared on the BBC world Debate programme in Lusaka observed that the Zambian government was getting a raw deal from the proceeds of the mines.
However, the Zambian government objected to suggestions that there was need for nationalization of the mines saying nationalization would cause the mines to crumble.
QFM
[Read 18 times, 1 reads today]