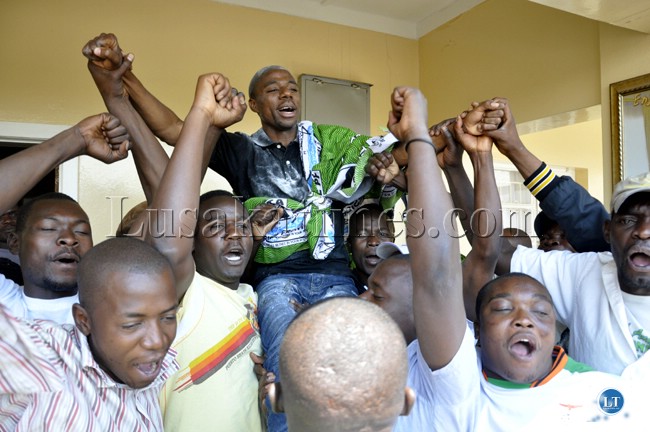 THE Patriotic Front (PF) has adopted former MMD Mufumbwe Member of Parliament (MP) Steven Masumba as its candidate for the parliamentary by-election slated for November 8, 2012.
Highly placed sources who confirmed the development to the Times yesterday said that the party resolved to settle for Mr Masumba as its candidate for next month's by-election.
This was contrary to earlier media reports which suggested that Mr Masumba had not been adopted by the party in preference to Elliot Kamwendo who was reported to have won the primary elections held in the constituency.
The Electoral Commission of Zambia (ECZ) set November 8, 2012 as the date for the Mufumbwe by-election after the seat was declared vacant by Speaker of the National Assembly, Patrick Matibini.
This followed Mr Masumba's expulsion from the MMD as Member of Parliament who was punished by his party for accepting a ministerial position in the Patriotic Front (PF) Government.
Mr Masumba lost his legal battle of challenging his expulsion from the MMD but later resigned to rejoin the ruling party.
[Times of Zambia]
[Read 18 times, 1 reads today]