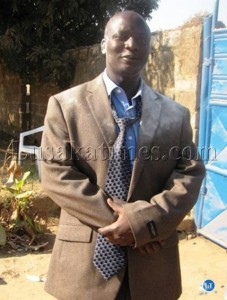 Mines, Energy and Water Development Deputy Minister Richard Musukwa says it is shameful that people living in mining areas were not feeling the benefit of the mineral revenue that companies operating in their localities pay to government.
Mr. Musukwa who today officiated at the Extractive Industries Transparency Initiative (EITI) coordinators meeting in Lusaka said government is committed to translating the collected mineral revenue into tangible development projects that will directly benefit the local people.
He said Zambia being a new member of the EITI is expected to improve sovereign and cooperate rating leading to increased investment.
Mr. Musukwa said meetings such as the EITI should be a platform for developing countries to learning and link themselves to countries that have seen the benefit of minerals.
He said despite the failure and delay by Zambia to comply with the Extractive Industries Transparency Initiative board, the country has made significant progress in the implementation of EITI.
Mr. Musukwa further urged countries that are members to the EITI to continue working hard and teach each other on the benefits of mineral revenue and the importance of diversity in explorations.
He said the government of Zambia has committed itself to the implementation of EITI by ensuring that it includes the financial obligation support through the national budget.
He said government wants to ensure that it derives maximum benefit from its mineral resources for the common good of all Zambian people.
And World Bank country director Kundhavi Kadiresan said it is sad to see the escalating numbers of people that continue to live in poverty.
Ms. Kadiresan said countries should ensure that people feel and see the benefit that God has given them.
She said Zambia should take advantage of the EITI coordinators meeting and learn from other countries on how they can fight poverty through mineral resources.
She said currently there is a big gap between the amount of minerals extracted and the number of people benefiting from the minerals.
ZANIS