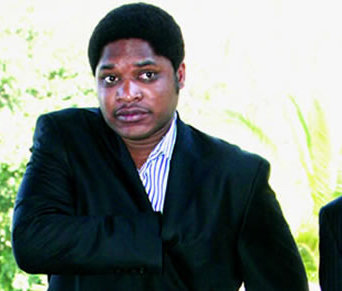 LOSING Patriotic Front (PF) Kafulafuta constituency candidate in the 2011 general elections, Patrick Mwanawasa, has not ruled out re-contesting the vacant seat if called upon by the ruling party hierarchy.
Mr Mwanawasa said although he was now busy with school and family commitments, he would not turn down such a national duty of representing the people of Kafulafuta in parliament if called upon.
"At the moment I have not received anything from the upper echelons of the party structure. But this time I am busier with my school and family commitments. Maybe 2016 would be much better for me," he said.
Mr Mwanawasa who is the first born son to late former President Levy Mwanawasa contested the Kafulafuta seat on the PF ticket in 2011 but lost to James Chishiba who recently defected from the MMD to the ruling party.
He said whichever candidate the party would dopt, the PF were favourites to claim the Kafulafuta seat going by the inroads the party had made in the constituency and in other parts of Copperbelt rural previously dominated by the MMD.
On the raging issue of the removal of fuel and maize subsidies, Mr Mwanawasa admitted that in the short term the move would affect the citizens but called for sacrifice in order to get the long term accrued benefits.
[Read 28 times, 1 reads today]