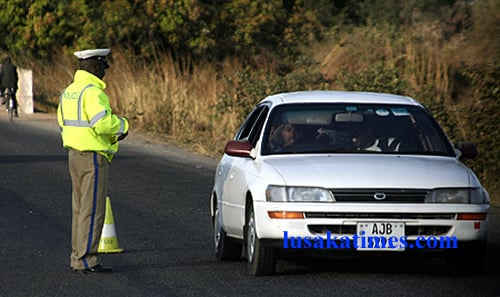 Choma Central Member of Parliament, Cornelius Mweetwa, is alarmed by activities of some traffic police officers in Choma who are openly soliciting bribes from motorists without any fear of the law
Mr Mweetwa says the behaviour of the police officers are tarnishing the image of the police service.
He claimed that the traffic police officers have been using private motor vehicles to pursue villagers coming into town with light trucks and farm produce.
Addressing a meeting of residents in Choma, Mr Mweetwa said corruption is a cancer that must be rooted out of society because it derails development efforts.
The MP, who is also a former police officer, said there is urgent need to curb the illegal activities of the police officers because they are a danger to the nation.
He said he would draw the attention of the police command to the matter.
Mr Mweetwa has urged Choma residents to fight all forms of corruption in public offices.