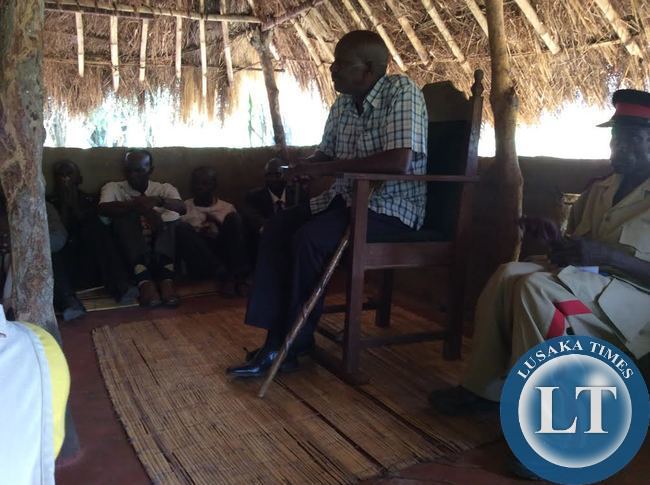 A TRADITIONAL leader in Luapula has urged political parties participating in the forthcoming August 11 general election to stop ferrying cadres from other areas to the province to cause confusion.
Chief Matanda advised politicians to desist from bringing political cadres who caused political violence in rural areas.
The traditional leader appealed to political parties to help maintain peace before, during and after the elections.
"Political leaders bring cadres from Lusaka to rural areas to cause violence leading to serious injuries here and later on go back to Lusaka," he said in an interview.
He noted that Zambia was an oasis of peace and that the status quo needed to be maintained if the country was to achieve its development agenda.
He said people wanted peace as they cast their votes in the forthcoming elections.
He said politicians should allow people to vote freely from the time of voting up to the end and further allow results to be announced peacefully.
Chief Matanda said elections were about winning and losing and advised would-be losers to accept the outcome.
He said the people of Matanda as well as those in other parts of the country had enjoyed peace and hence it must be maintained.
Chief Matanda said Zambia is a Christian nation and politicians had no authority to destabilise the country's peace because of their selfish ambitions.
He said Zambia was known world over as a peaceful nation and that political party leaders should control their supporters.
He said the Church has a critical role to play to ensure that peace continued to prevail.
"Please stop violence, especially in Matanda. Do not bring cadres here. We have nowhere to run to in case of anything because as you have seen, just a few metres from here is another country. So where shall we go?" he asked.
He urged political parties to build on the culture of the 'One Zambia One Nation' which was a uniting factor for all Zambians.
Chief Matanda called for unity among political leaders as they contested for various positions during the elections.
[Read 35 times, 1 reads today]