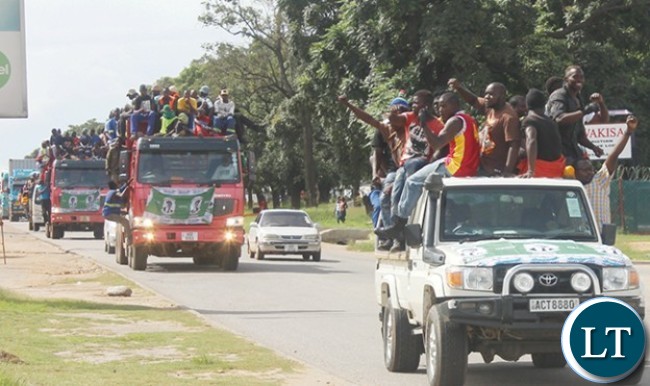 THE Patriotic Front (PF) on the Copperbelt has said the province is still a stronghold of the ruling party as opposed to reports that the opposition United Party for National Development (UPND) has now taken over.
Copperbelt PF chairperson, Stephen Kainga said information suggesting that UPND is gaining ground on the Copperbelt is false, as the PF was still in control.
Mr Kainga said reports going round were malicious and aimed at misleading the people on the Copperbelt.
He said the party's mobilising committee was on the ground and recruiting more members.
"I must say that the Copperbelt is still a PF stronghold. We dispel rumours and information going round that the UPND has taken over the province in terms of support. We are still strong on the ground and recruiting more members," he said.
Mr Kainga said come August 11, the PF would emerge winner with an outright victory.
He, however, said those members who were in the party for positions should leave the party.
He alleged that some members were double-dealing and it they were not given positions they shifted camps.
He said the party needed members who were loyal and supportive with or without having positions.
"We have noticed that some members have exited the party after knowing that they will not be adopted. If there are others in the party who are double dealers and only support the party when they have been given positions, let them leave the party," he said.
Mr Kainga said in this election year, the party needed committed, loyal and dedicated members who would support and unite the party unlike bringing divisions.
[Read 24 times, 1 reads today]