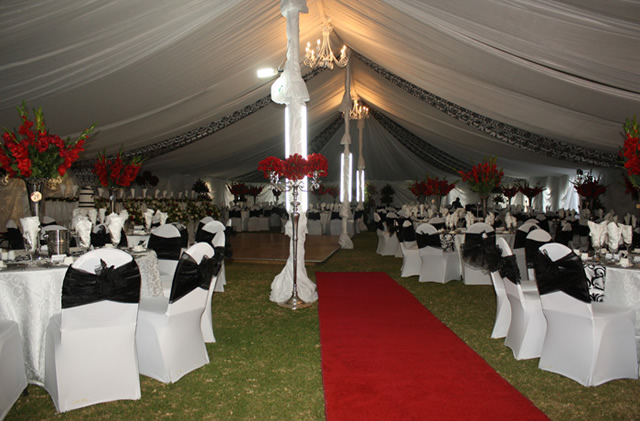 More than 20 people have been admitted to Kafue District Hospital and Estate Health Centre for suspected food poisoning at a wedding ceremony in Shikoswe Compound.
Kafue Acting District Commissioner, Ngoni Moyo, has since visited the patients at Kafue District Hospital and described the situation as sad.
Mr Moyo revealed that even the bride and her groom could not enjoy the aftermath of their wedding as they were also admitted to estate clinic in the district.
He added that the food for the wedding was prepared at a house in the same locality and the reception was held at a named children's home in Kafue.
Mr Moyo said among the victims were school children from various schools in the district.
The Acting District Commissioner has also cautioned the public to use the services of professional catering staff when preparing and serving food for a big number of people to avoid food contamination.
Mr Moyo further expressed government's commitment to safeguarding the lives of its people.
Meanwhile, Kafue District Medical officer, Chiza Simpungwe, said the hospital admitted the patients from the wedding with complaints of running stomach, high fever and vomiting.
Dr Simpungwe described the victims' condition as stable, and no death had been recorded.
He said six males, three children and one female had since been discharged by press time while one male, seven children and one female were still on treatment at the District hospital.
The District Medical Officer further explained that various samples which included, food, water, and stool were taken for further investigations to the University Teaching Hospital (UTH) in Lusaka to ascertain the cause of infection.
And Estates Clinic , Clinical Officer, Emmanuel Kayombo, said the bride and groom have since been discharged.
Mr Kayombo added that a mother and her baby from the same wedding are still under medication at the clinic .
[Read 232 times, 1 reads today]