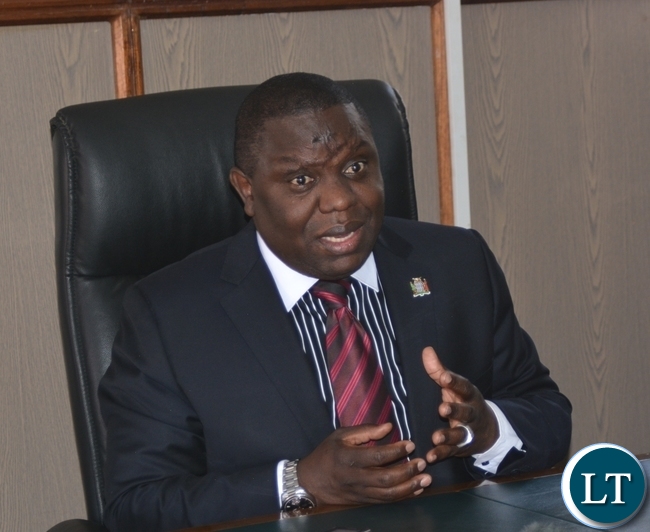 Foreign Affairs Minister Harry Kalaba has assured that relations between Zambia and the United Kingdom and the European Union will not be negatively affected by UK's vote to leave the EU.
Mr Kalaba explained that the country's bilateral cooperation with the UK will not change in any way following their exit from the EU.
He said the UK Government still remains determined to help reduce the inequalities of opportunity and promoting prosperity in our Country.
"We will continue working well with UK institutions that are doing a great amount of work in Zambia such as the DFID and Save the Children," Mr Kalaba stressed.
"I wish to assure you that Zambia will continue to enjoy good bilateral relations with both the UK and the EU. Zambia and the European Union (EU) will continue to enjoy a positive and constructive bilateral relationship built on a shared commitment to freedom and democratic values," he said.
Mr Kalaba said Zambia's cooperation with the EU is anchored on the Cotonou Agreement, a global agreement signed in 2000 between African, Caribbean and Pacific Group of States and the European Union.
He said the agreement was preceded by the cooperation between the two that started way back in 1975 with the coming into force of the Lomé Convention, precursor to the present Cotonou Agreement.
"In this regard, as one of the most important development partners of Zambia, the European Union has a significant development cooperation programme with Zambia to the tune of €484 Million under the 11th European Development Fund to remain in force until 2020. Thus, the EU is still committed to helping Zambia integrate into the world's trading system so that our country can benefit from the global economy," he said.
[Read 15 times, 1 reads today]