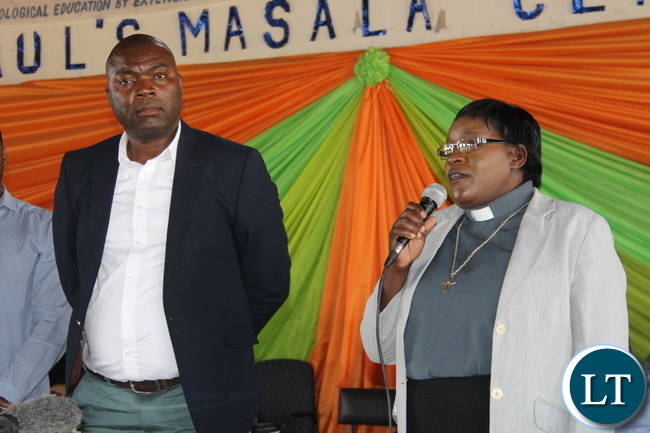 By Hon. Bowman C. Lusambo, MP-Kabushi
It is not surprising that UPND leader Hakainde Hichilema has announced that he will not recognise the election victory of President Edgar Lungu. The announcement does not come as a surprise because Mr Hichilema vowed way before the vote was cast that he will not recognise President Lungu's victory no matter what.
What is however interesting about Mr Hichilema's announcement is his desperate plea for Zambians to join him in his illegal crusade to make the country ungovernable.
After losing so many applications in the courts of law, Mr Hichilema is now asking Zambians to take over the fight using other ways outside our constitution.
I believe by asking Zambians to take over the fight, Mr Hichilema is placing young men and women in his party in harms way. It is for this reason that I call on peace loving Zambians to rise in numbers and denounce Mr Hichilema's latest and most desperate plea.
From August 15th when President Lungu was declared winner of the August 11 elections, he has showed the greatest level of statesmanship by exhibiting high levels of patience and allowed the due process of the law to take its course.
He has never circumvented the constitution in order to quicken his return to State House. Zambians have observed with great pride how a man they voted into office has watched as the UPND legal circus has been going on.
Now it has become abundantly clear that the UPND are hell bent on derailing the democratic process in Zambia by preventing a dully elected President to take office. The levels of selfishness exhibited by the UPND leadership is now a source of concern. They are clearly operating on the mantra of 'It's me or no one else.'
This reminds me of the story in the Bible in 1 Kings 3:16-28 when King Solomon had to make a decision about two women who came to him arguing and claiming one. A sword was brought, and Solomon ordered, "Cut the baby in half! That way each of you can have part of him."
"Please don't kill my son," the baby's mother screamed. "Your Majesty, I love him very much, but give him to her. Just don't kill him."
The other woman shouted, "Go ahead and cut him in half. Then neither of us will have the baby."
Solomon said, "Don't kill the baby." Then he pointed to the first woman, "She is his real mother. Give the baby to her."
So Mr Hichilema is acting like the other who wanted to have the child cut in half because he does not care about the welfare of Zambians. He has desperately wanted to create confusion since he stepped on the Zambian political scene, luckily, Zambians have seen through his real motives and have repeatedly rejected him.
The legal circus that has been going on has created uncertainties in the economy and has caused some level of damage to the judiciary. I believe all the drama could have been avoided had Mr Hichilema and his running mate Geoffrey Mwamba accepted the verdict by the Zambian people to re-elect President Lungu.
Without a shadow of doubt, the conduct of the two leaders has been despicable and Zambians should therefore stand in unison and conduct this self-centred approach to national leadership.
It is unfortunate that in other countries, they keep experiencing earthquakes and Tsunamis but in Zambia today, we can confidently say that Hichilema and GBM are Zambia's biggest natural disasters.
Mr Hichilema has lost countless number of general elections, he has never gone back to the general membership of the party to renew his mandate and yet he continues to posture him as Zambia's Messiah.
I call upon all Zambians to ignore Mr Hichilema and Mr Mwamba's calls and turn up in large numbers on Tuesday, September 13th to witness President Lungu's inauguration.
By attending the inauguration in large numbers, Zambians will be yet again affirming their love and trust in President Lungu. I take this opportunity to invite Mr Hichilema to join the millions of Zambia who will be attending the inauguration ceremony as it will be a great sign of reconciliation. We should all be reminded that Zambia is bigger than all of us and therefore the interests of this great nation should always reign supreme.
[Read 49 times, 1 reads today]