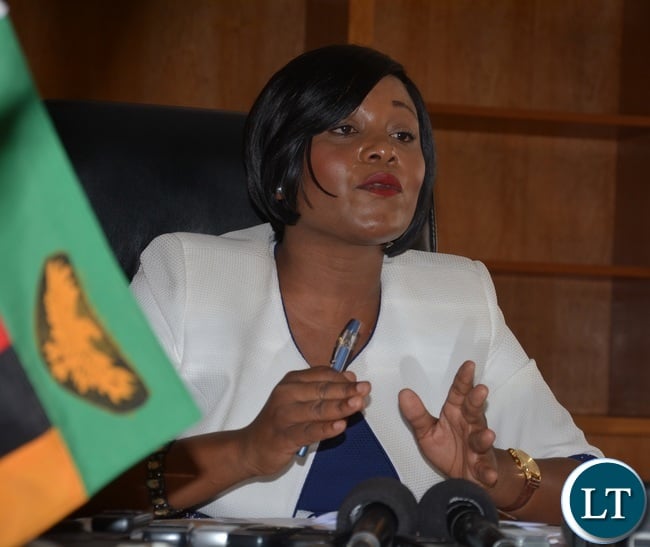 Government has said that it is a misconception that it is out to harass the private media. Chief Government Spokesperson and Minister of Information Kampamba Mulenga said that government has got no scores to settle with any sections of the private media.
In her end of year message to the media, Ms Mulenga said that government wants to see professionalism in the press. The Minister also expressed concern at the poor working conditions for journalists in the private media. Ms Mulenga said she will meet media heads soon to discuss the matter.
And Minister of Information Kampamba Mulenga has said that Zambia National Broadcasting Corporation (ZNBC) has not increased television levy. Ms Mulenga said that the levy is however, being reviewed and at an appropriate time the public will be informed of the outcome.
Speaking during a media briefing at her office in Lusaka, Ms Mulenga said the levy remains at K 3.
She also said government decided that Top Star communications should charge a subscription fee of K 30 for a minimum bouquet of 25 channels.
Top Star Communications Company Limited is a joint venture in which ZNBC owns 40 per cent share and StarTimes has 60 per cent.
Ms Mulenga further said the implementation of digital migration phases two and three is in full gear following the securing of financing by the government.
She said the project will see the construction of six provincial broadcasting stations and installations of transmission sites that will bring digital television to all parts of the country.