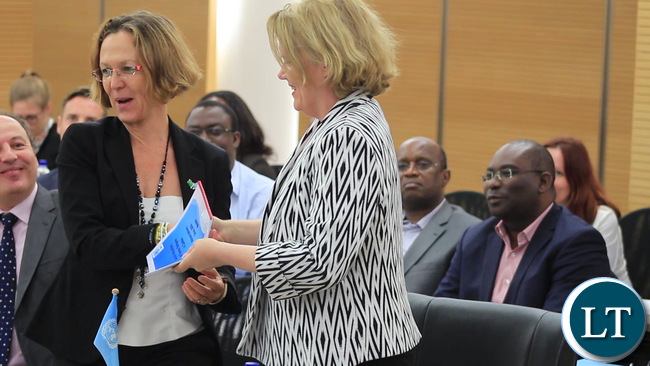 United Nations Resident Coordinator Janet Rogan says there is need to revamp the rubber plantation in Nchelenge district.
Ms Rogan says the plantation has potential to create jobs and wealth for the people.
Speaking after inspecting the plantation, Ms Rogan who is also United Nation Development Programme Resident Representative said there is need to find suitable investors who can invest in the plantation.
She said the plantation once revamped, will help boost the economy and help reduced poverty.
Ms Rogan said the rubber plantation like any other natural resource needs a lot of management and monitoring.
She also said her office will send technical staff between the month of January and February 2017 to access the plantation.