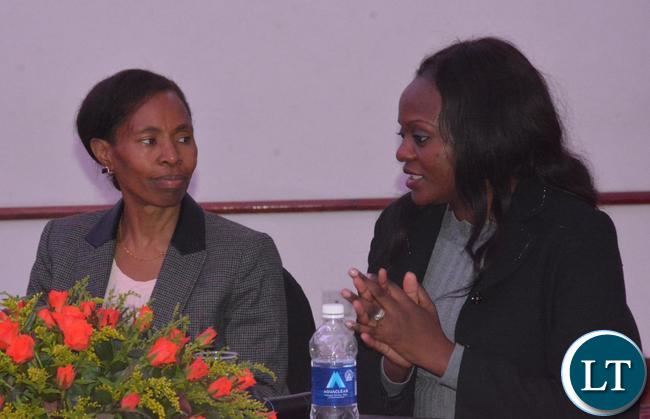 GOVERNMENT has banned local making and importation of incandescent (ordinary) electric bulbs to mitigate the current power deficit.
Ministry of Commerce, Trade and Industry permanent secretary Kayula Siame said Government would be saving about 200 Megawatts as a result of the ban.
Mrs Siame said her ministry had issued Statutory Instrument (SI) number 74 of 2016 in line with the Control of Goods Act to phase out the incandescent bulbs in Zambia.
Meanwhile, Mrs Siame has said about US$20 million is required to successfully promote energy-saving bulbs such as compact fluorescent lamps and light-emitting diode lamps.
She said yesterday at a media briefing that apart from the importation of incandescent bulbs, the SI also prohibits the manufacturing of energy-inefficient lighting devices.
Mrs Siame said there would be monetary savings for electricity consumers estimated at 80 percent resulting in households having more disposable income which could be put to other use.
"At regional level, this measure will strengthen Zambia's position as a member of the Southern African Development Community (SADC) by meeting the deadline of banning incandescent bulbs in the region by December 31, 2017," Mrs Siame said.
She said Zesco Limited had also embarked on a vigorous energy-saving exercise to distribute compact fluorescent lamps known as energy-saving bulbs in households as opposed to the use of incandescent ones.
"Incandescent bulbs are very inefficient converting only five percent of electrical energy into visible light while the remaining 95 percent is wasted as heat energy," Mrs Siame said.
And Mrs Siame says about five million energy-saving bulbs are required to be imported and distributed under the promotion of energy-saving bulbs such as compact fluorescent lamps and light-emitting diode lamps.
She said on November 16, 2016, Government approved US$1 billion (about K10 billion) emergency funding for power supply and that part of the money would be used to finance the importation of energy-efficient bulbs to support the phase-out.